Branding for Innovative & Hightech Company
Established in 2006, _VOIS – Vodafone Intelligent Solutions – has grown from a single entity service provider to a global, purpose driven TechCo, dedicated to driving scale @ speed and delivering value to Vodafone. They are a global team of over 24,000 highly skilled people, servicing 28 countries across 4 locations in Egypt, India, Hungary and Romania.
Challenge
Lack of awareness about brand _VOIS in technology, networks, digital business solutions and HR operations sector.
Objective
Communicate the message compellingly to understand the user's needs while also having the craftsmanship and expertise to interpret these needs into practical and aesthetically engaging solutions.
VANTAGE 2021 digital campaign
VANTAGE 2021 is an event which opens the opportunity for B-schools students (1st & 2nd year students) to engage top talent before the official hiring season starts, and to create a pipeline for _VOIS Explore & Discover programs. _VOIS brings this unique strategy case study competition – Vantage 2021.
The competition requires students to work in teams and create out-of-the box solutions to real world business problems.
Theme for VANTAGE 2021 was "Innovate Together". For the campaign we used the illustration and patterns which represents technology, futuristic approach and connection as the main them of the campaign was Innovate Together.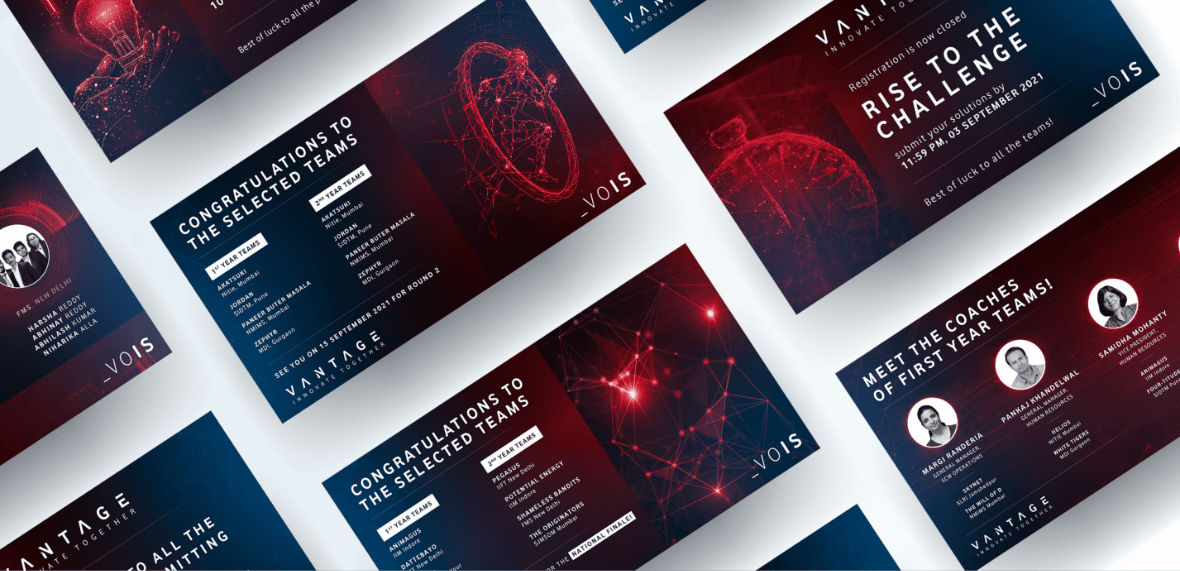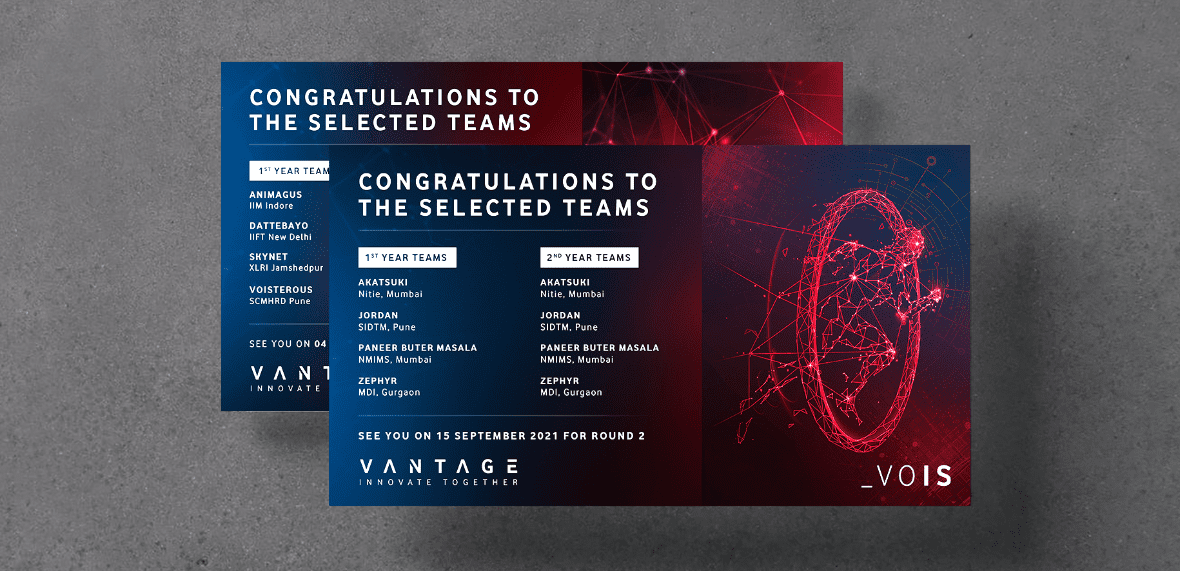 COVID 19 messaging for
WFM (Work from home) employees
The COVID-19 pandemic disrupted the markets globally during 2020. The short-term consequences were sudden and often severe: organisations took decision and let their employees work from their homes as offices got closed due to pandemic. Working from home can be beneficial in many ways, but it can also present several physical, mental, and social challenges. _VOIS wanted to address this issue and wanted to convey message how to maintain optimal wellness and what precautions they need to take while working from home through their social media channels & internal communication application.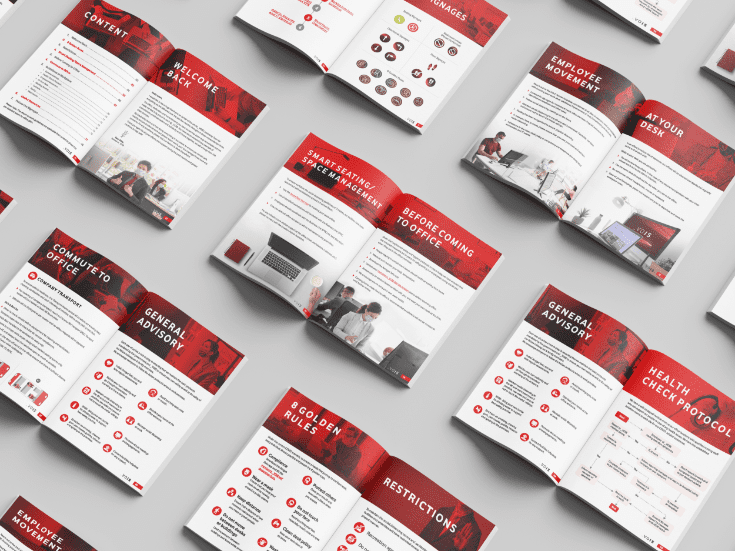 Retun to work guideline handbook
Returning employees to the workplace during the COVID-19 pandemic isn't as simple as announcing a reopening or return-to-the-workplace date and carrying on business as usual. We created digital handbook to address all the protocalls and messages which _VOIS wanted to convey to their employees.
For this emailer Champaign the visual vocabulary was extended as we used technology and futuristic background which we borrowed from the identity. Through this campaign _VOIS wanted to evoke and enggage their employees to do yoga and maintain physical and psychological life.