Corporate Event planning & Execution for Employee Engagement (CEO/CXO level)

Raymonds has been on a journey for over 90 years now & through this journey, they all have seen many successes and failures. No matter how big or small these ups and downs have been, They have learned and walked ahead. Due to these experiences, we as a family have become wiser. Although we feel, that most of these stories / small successes, in distant locations, sometimes go completely unheard.
Challenge
Design & execute Interchange
2016 & 2017 central theme
Objective
Create awareness & deeper understanding of Managing Disruptive Change.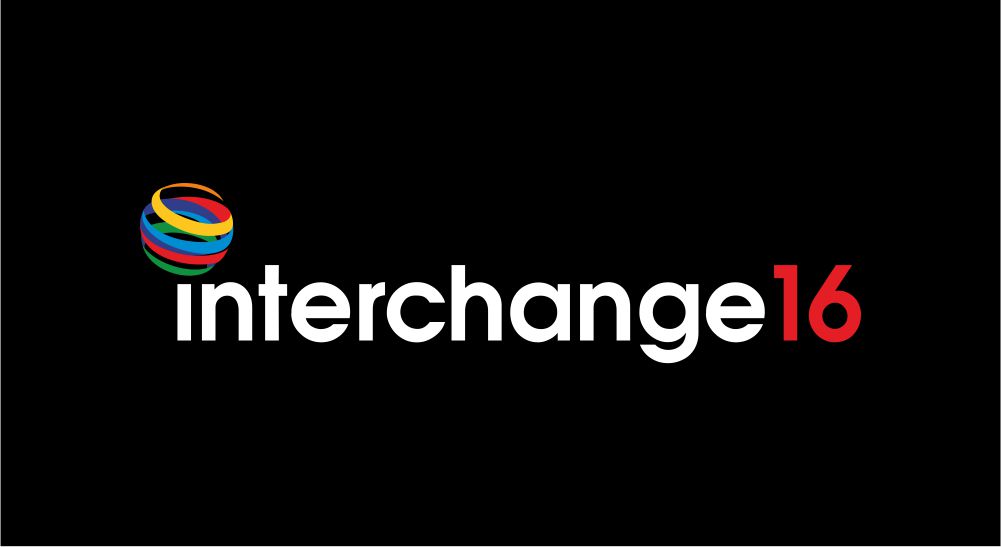 Raymond Event
Interchange 2016
Interchange' 16 focuses on equipping you
with tools and thought processes to not just
manage disruption, but more importantly,
become the disruptor.
'I Can' is an approach towards a problem, an attitude of tackling it before it arises. 'I Can' is the core belief of our philosophy of empowerment of every individual for achieving collective success.
Designing Brand Perception
Designing collaterals & merchandise required by the client for event Interchange16. The existing look & feel of the brand were carried forward smartly in the new designs so that the patrons are not alienated. Their identity was also smartly incorporated into the designs.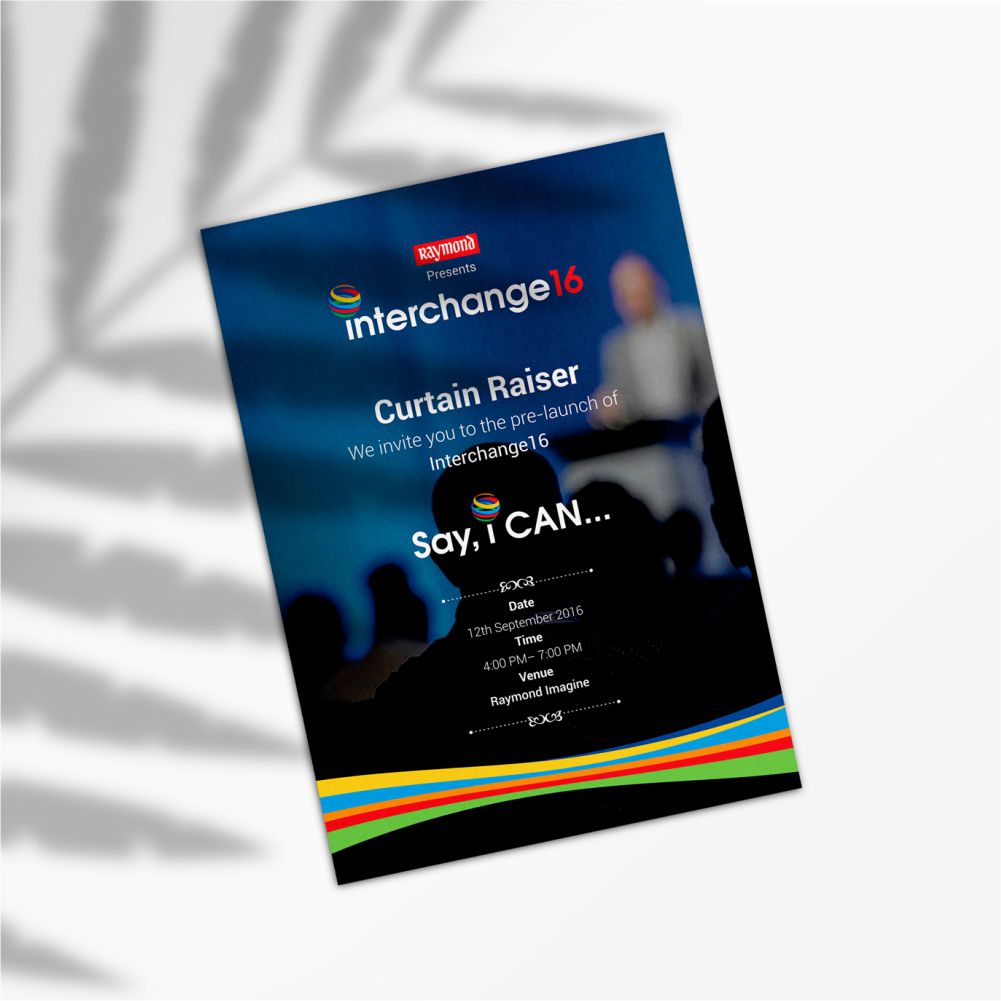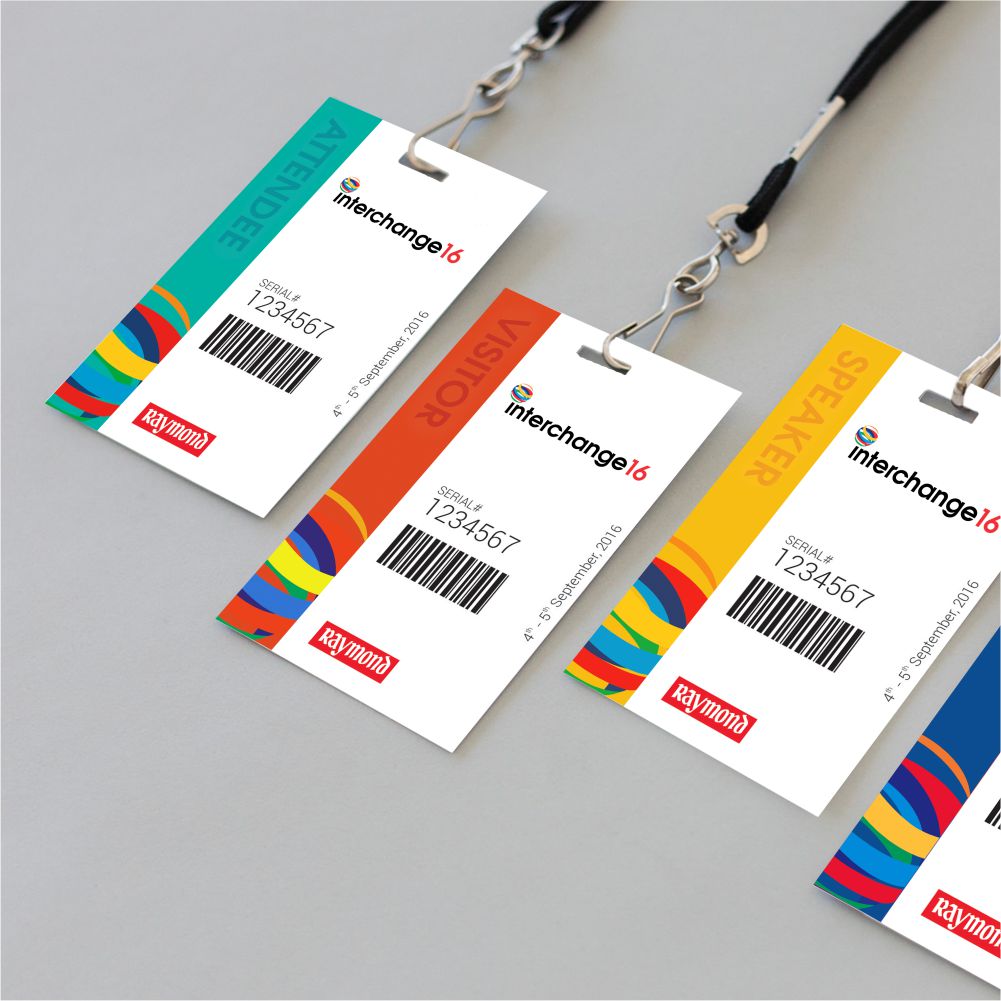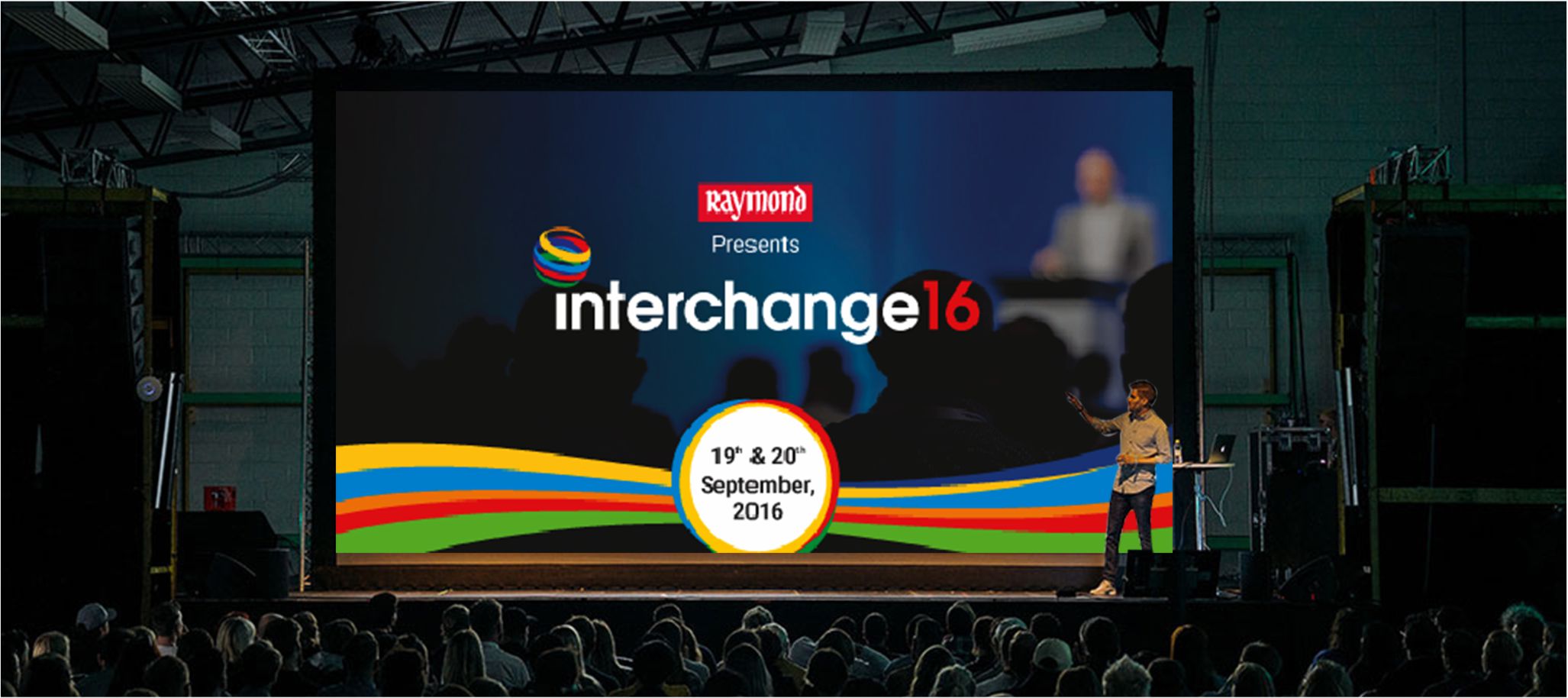 Designing
Passes for Event
The existing look and feel of the brand was
carried forward smartly in Passes with 4
colour theme. And also identity was also
smartly incorporated in the designs.

The word "uncode" showcases interconnections between the alphabets. This depicts the inter-dependability and necessity of each of the factors that go into making an exponential organization. The flow is a representation of fluidity required for an exponential organization to adapt to or slow smoothly through external factors. VUCA colors have been incorporated into the theme design. The second iteration showcases the VUCA world in the alphabet "o".