Digital Marketing for Co-Working Space
Que Spaces is ready to use a shared workspace that enables growth through collaboration. It offers custom-tailored setup solutions to big organizations with easy means of scalability. Que Spaces focuses on framing an environment that enables companies' employees to work efficiently by enhancing their productivity.
Challenge
To create awareness with a focused approach and make the audience aware of the solutions offered by the company
Objective
To make the audience aware of the brand and its offerings by creating engaging digital content
Everything starts with a Dot
We implemented the analogy of a "Dot" in order to communicate the brand story.
Dot is the first thing that translates itself into lines, shapes, and endless patterns. In a similar manner, Que Spaces enables organizations to create endless possibilities at work by redefining productivity and enhancing employee performance.
Outdoor Marketing
A campaign named #ExploreYourPossibilities was initiated. In this campaign, we leveraged outdoor assets in order to spread awareness about Que Spaces and its offerings.

The workplace is an environment that fosters productivity as well as improves the performance of an individual. We took this thought to the next level and implemented the "Biophilic Design" for the workspace.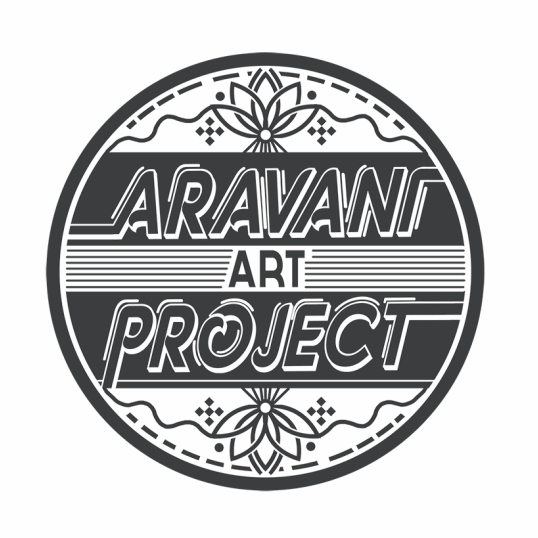 What is Aravani Art Project?
Aravani Art Project creates artistic designs for a variety of spaces. This artwork is made by the transgender community as they engage in public art and other interventions.
They design art by binding the message and the stories shared by the clients into the artwork.
Aravani Art Project
Que Spaces approached Aravani Art Project for their workspace as a token of respect as well as witnessing the fact that the community had a passion for art which fulfills a social practice as well.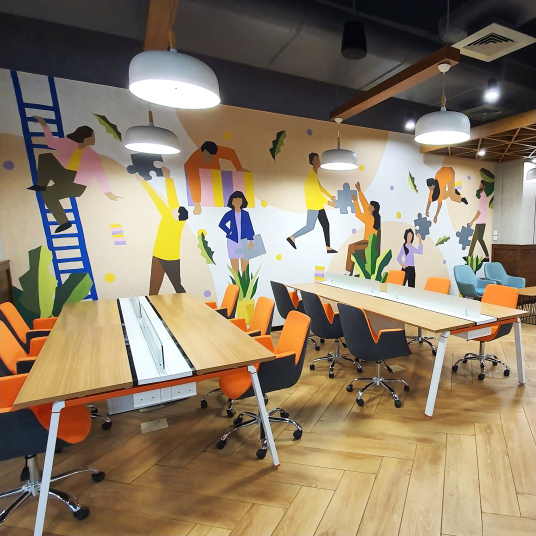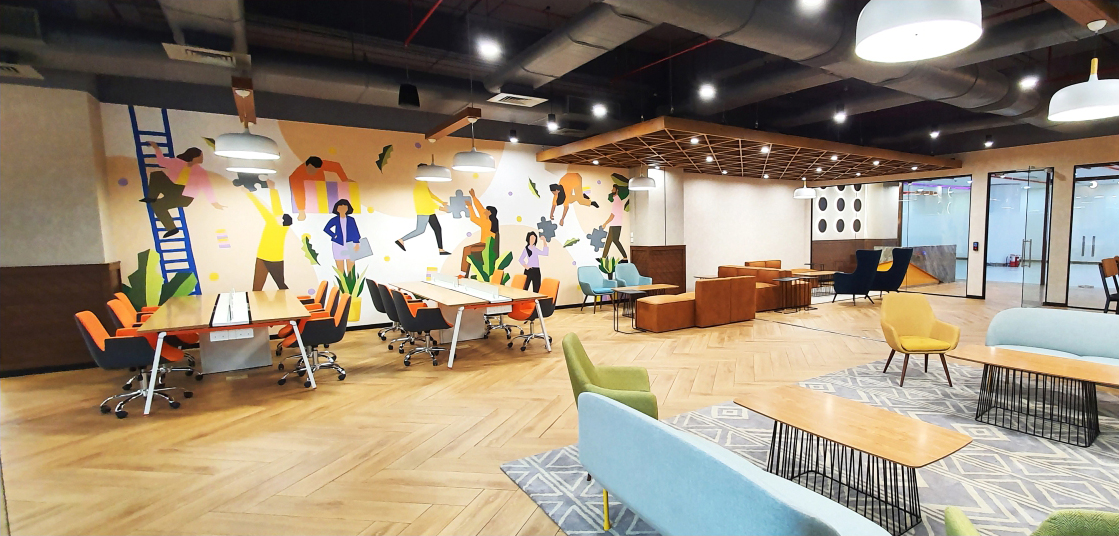 Que Collab
Que Collab was a campaign that was focused to connect with top-notch brokers in order to bring a great deal of business to Que Spaces. This campaign was also a big success.
#WorkFam
For social media awareness and reach, a contest was hosted under #WorkFam which urged employees to share their thoughts regarding – What makes work enjoyable?
It worked like a charm and we helped Que Spaces skyrocket its social media reach in just a few weeks.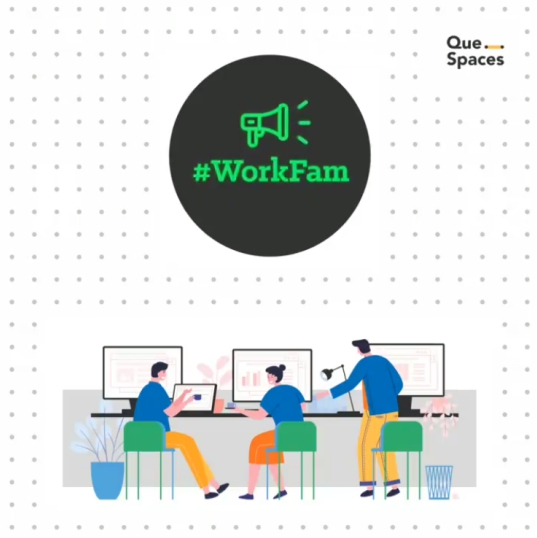 Giving Que Spaces the uniqueness of "Work-Life Balance" for further brand communication –
Nowadays, everyone is in an undeviating pursuit of "Work-Life Balance". This pursuit comes to an end with Que Spaces. Que Spaces offer a Perfect Work-Life Balance due to the following aspects –
Easily Accessible Location – Que Spaces is located in a prime spot that is easily accessible
Megaplex – You can chill after a hard day of toil
Stationery – Easy access to stationery runs office efficiently
Food Court – Just a few steps away
Hypermarket – All household needs at your convenience