Branding & Marketing Activities for a Fitness Brand
MultiFit is India's Fastest Growing Functional Fitness Studio. MultiFit, through its proprietary 'iFit' model of functional
training, integrates science and fitness training to facilitate its clients in attaining the perfect Mind-Body-Soul balance
and aims to make fitness a lifestyle choice for every individual they engage with.
Their specialty is providing tailored classes to individual requirement that targets all the aspects of your fitness needs. On
the other hand, group sessions not only keep you motivated and help you achieve your goals but also make fitness fun.
They offer a completely holistic approach to fitness that targets all the different aspects of fitness like strength, stamina,
endurance, flexibility, agility, speed and power, and is undoubted, the best way to experience fitness.
Challenge
Multifit needed a consolidated brand manual with strict brand guidelines to follow across their owned and franchised facilities.
Objective
Stand out among the competition and communicate the uniqueness of their fitness model.
It was essential that MultiFit evolves into a very Aspirational Consumer Sports & Wellness Brand as opposed to remaining a pure Functional Fitness Brand.
Designing & launching a 360° campaign that clearly establishes this new positioning / Brand promise.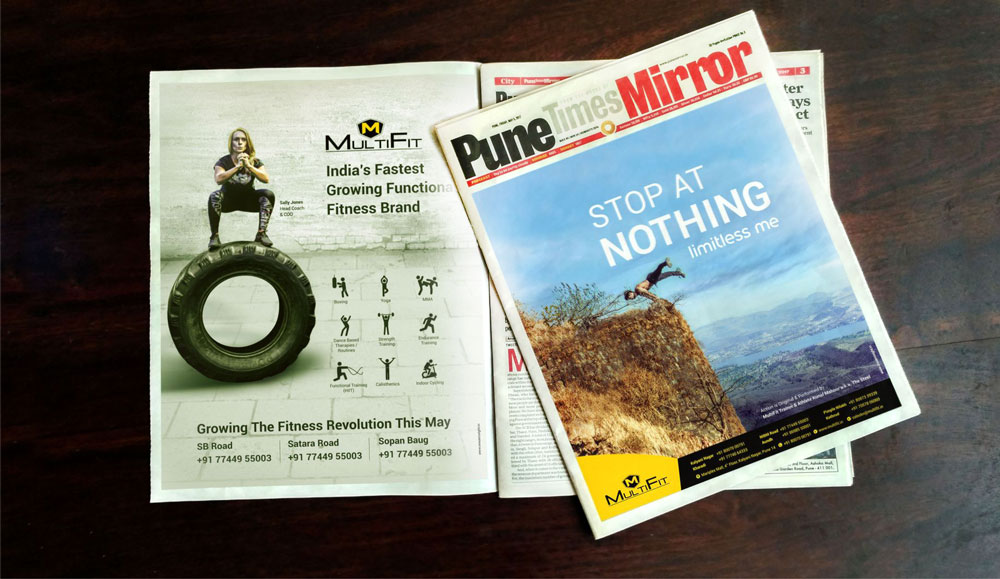 Utilizing every medium – television, mobile, digital and social – in an integrated, consistent marketing and branding strategy. Using these mediums effectively and entertainingly. Giving consumers a different experience and changing their outlook toward fitness.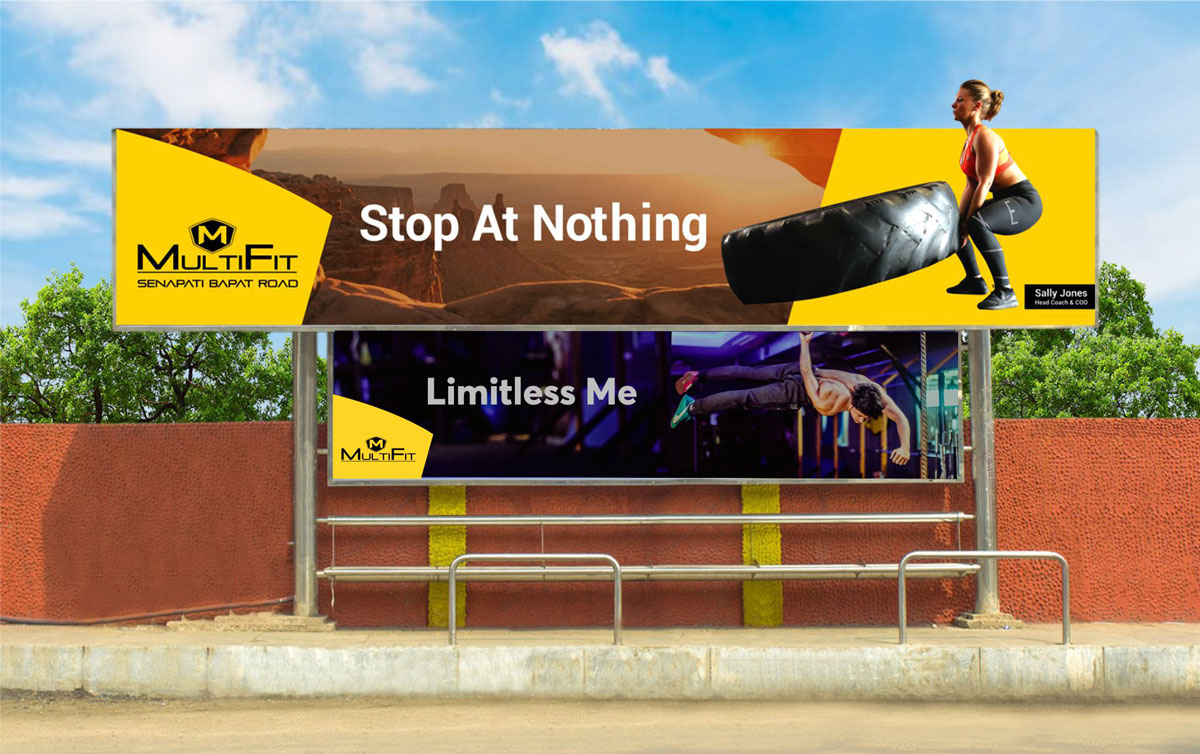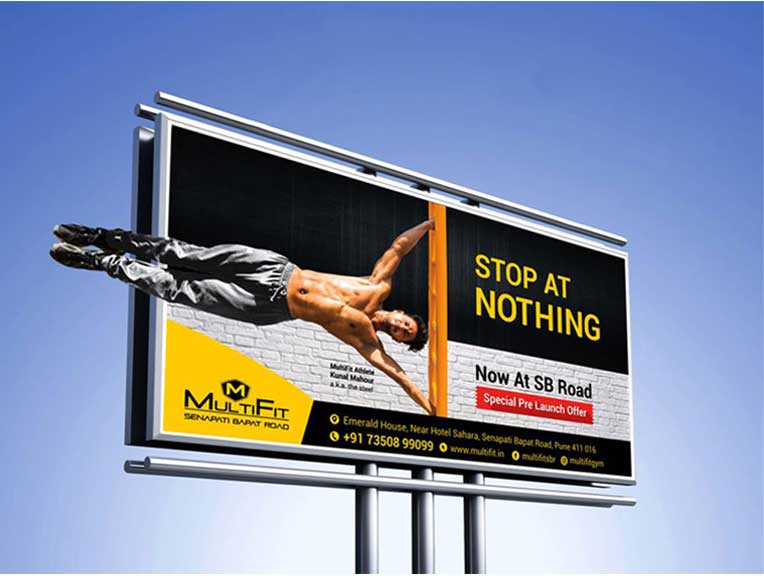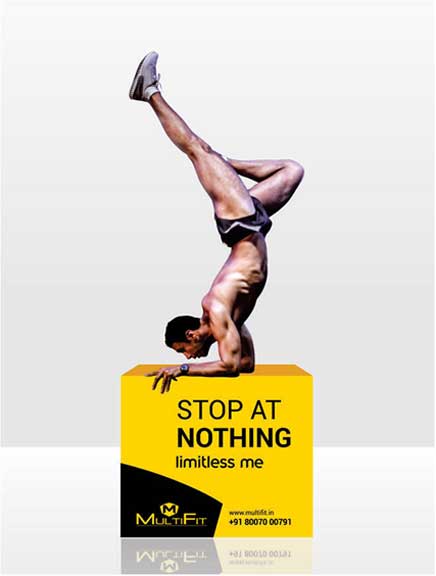 Brand Book
MultiFit had many franchises in India. Hence, to create consistency across all outlets, we have designed the brand book for MultiFit. The brand book consisted of the vision, mission, values of MultiFit, how the logo should be used, visual representation of the posters with its dimensions, primary & secondary colours used, font styles, visual of stationery, dos and don'ts of outdoor marketing and social media channels. Through the brand book, we could maintain consistency, increase efficiency and establish credibility.