Creative Design for Sustainability Division

Tata Motors Group (Tata Motors) is a $45 billion organization. Its diverse portfolio includes an extensive range of cars, sports utility vehicles, trucks, buses, and defense vehicles. Tata Motors is India's largest and the only original equipment manufacturer (OEM) offering an extensive range of integrated, smart, and e-mobility solutions.
Challenge
To create TATA MOTORS sustainability report in a simplified way
Objective
To create TATA Motors sustainability report comprising of long-term strategy, overall performance & sustainable initiatives keeping aligned to universal formats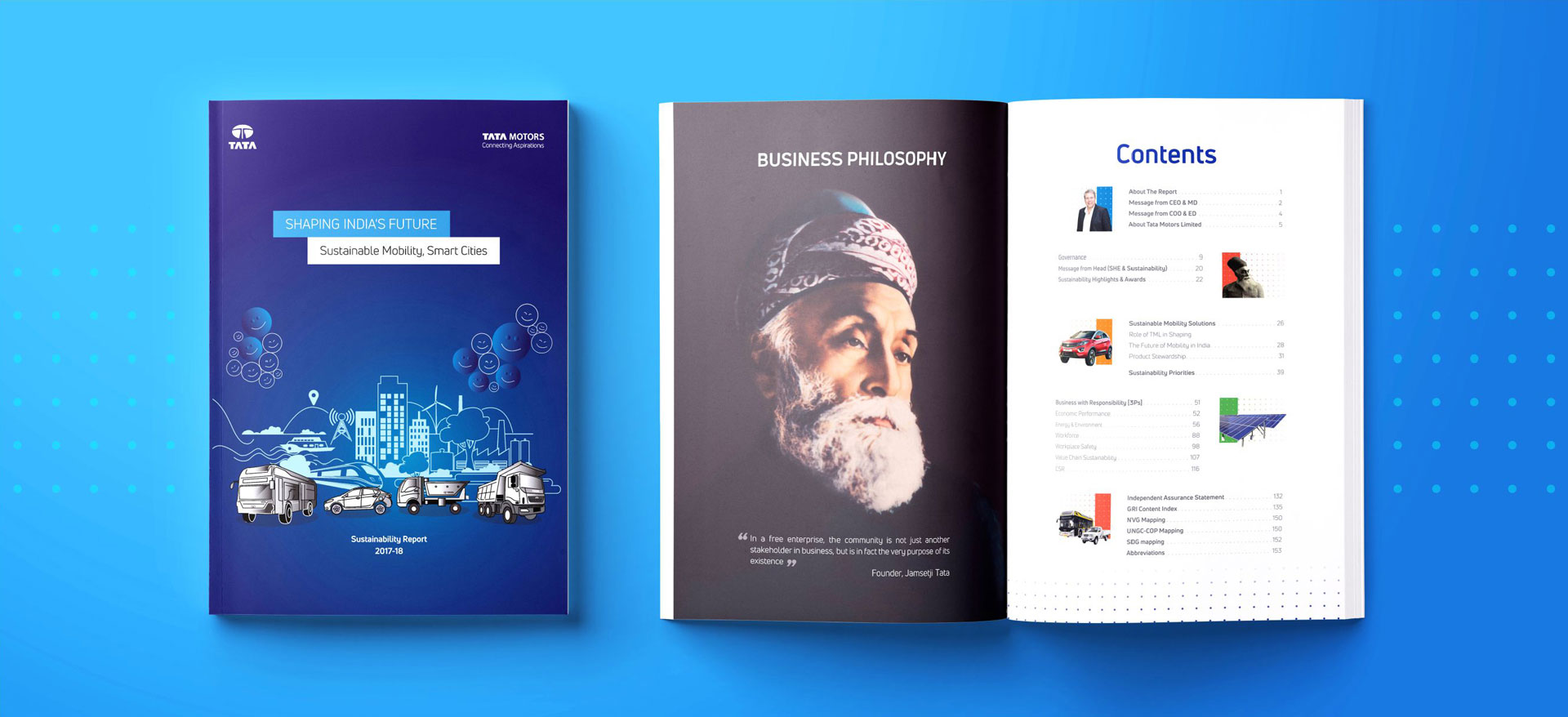 Brand Communication – Sustainability Report
We have designed the sustainability report which communicates TATA Motors' initiative, achievements, and performance in a very simplified manner. We have showcased a few contents using infographics and visual communications. We have also studied Sustainable Development Goals (SDGs) and used their colours for each section of the report while explaining those particular goals and content related to them.