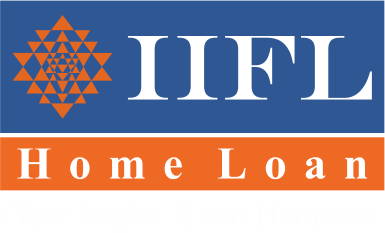 Creative Design & Marketing Collaterals Development for a Leading Financial Brand

IIFL is a financial services conglomerate that was started by a group of passionate entrepreneurs in 1995. The genesis of IIFL lies in the power of dreaming big and believing in your dreams. Today, IIFL Holdings Limited is India's leading integrated financial services group with diverse operating businesses, mainly, Non-Banking and Housing Finance, Wealth and Asset Management, Financial Advisory and Broking, Mutual Funds, and Financial Product Distribution, Investment Banking, Institutional Equities, Realty Broking and Advisory Services.
Challenge
To create awareness about IIFL Housing Loans to their target audience (White Collar Employees)
Objective
To communicate about its housing loan service, features, and benefits through social media channels and outdoor marketing
Brand Book
IIFL housing loans Brand Book was created to have consistency across all their marketing collaterals. The brand book consisted of the vision, mission, values of IIFL housing loans, how the logo should be used, visual representation of the posters with its dimensions, primary & secondary colors used, font styles, visual of stationery, dos and don'ts of outdoor marketing and social media channels. Through brand book we could maintain consistency, increase efficiency and establish credibility.

This logo is a beautiful combination of 4 colors
and symbols depicting the 4 pillars of Complete Profitability in one circle. Yellow represents energy, blue represents growth, orange represents determination & green represents harmony.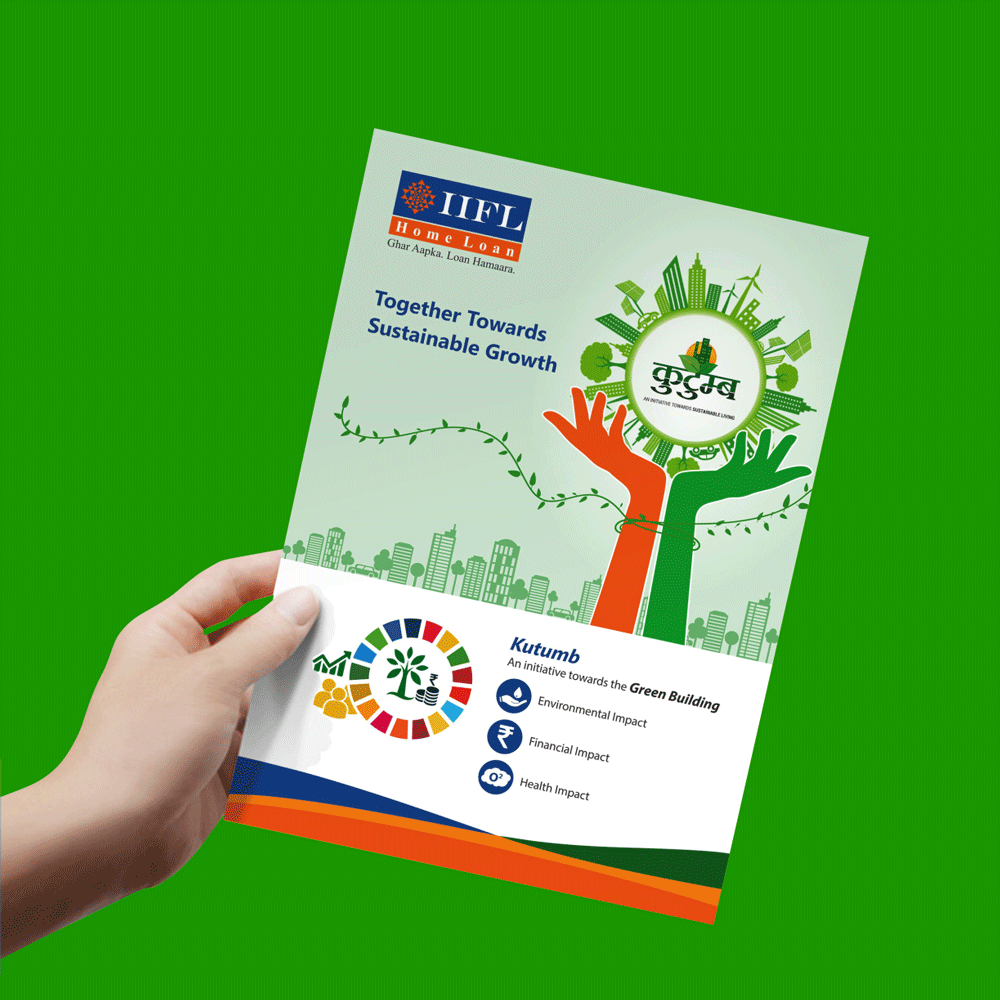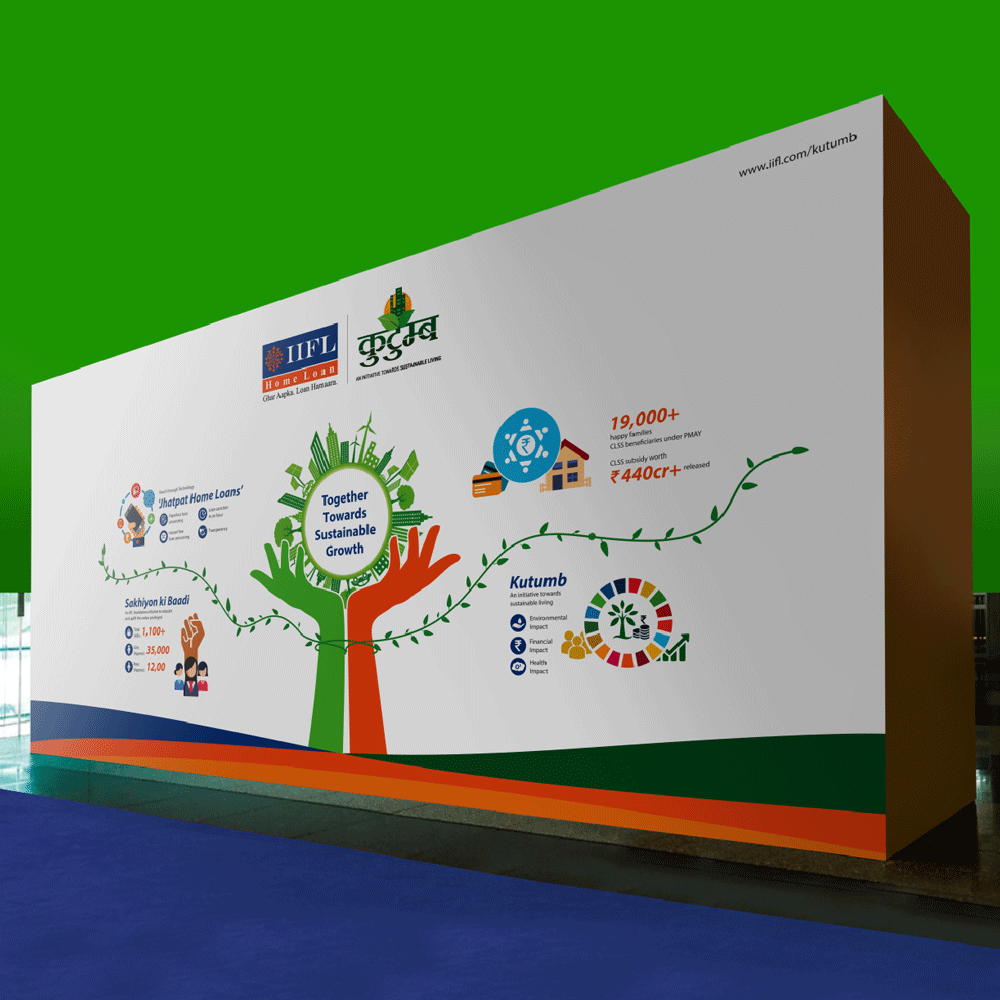 Calendar Design Concept
What are green buildings? (How the green buildings are made?). We as a brand do talk a lot but when checked with the consumer, they are not really aware of what goes in. Since it's our initiative, let's start with educating first with the following concept.
A thought & a vision of sustainable
good living tomorrow.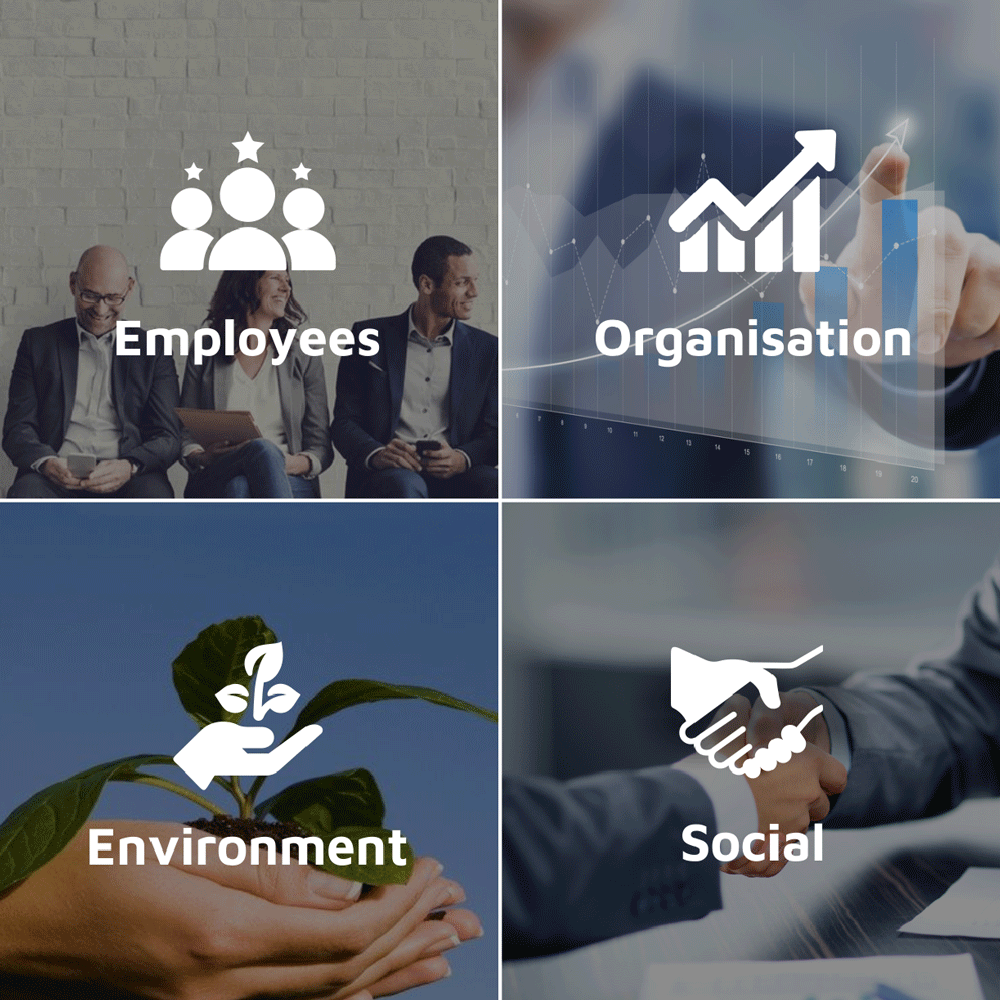 Objective
:
The purpose of the logo is to visually represent all the 4 elements that together form Complete Profitability. The logo should come across as one unit and should be in line with the brand colors.
Complete Profitability logo encompasses the following 4 elements
Environment – Work culture, environment, work rules, etc.
Society – Initiatives like – ESG, Kutumb, Swachh Bharat, Health Camps, etc.
Employees – Technology, Infeedo (employee feedback through bot), etc.
Organization – Business growth and way forward etc.
The logo needs to not only show the above-mentioned characteristics through the icon/symbol but we need to mention those in the logo as well.