 Launch Strategy, Marketing Campaigns, Internal Branding
With the legacy, repute, and outreach Vishwashanti Gurukul has behind it, which very few schools have, Vishwashanti Gurukul can have a strong campaign with a well-planned mix of emotional as well as functional attributes to convey MIT's legacy brand ethos as well as connect to the target audience at a personal and emotional level.
Challenge
To create awareness of VKVGS as a
new and competitive school.
To achieve maximum enrolment for
the academic year of 2019-20.
Objective
To clearly communicate the strong
brand name VKVGS has behind it.
To establish the four pillars of
education at VKVGS.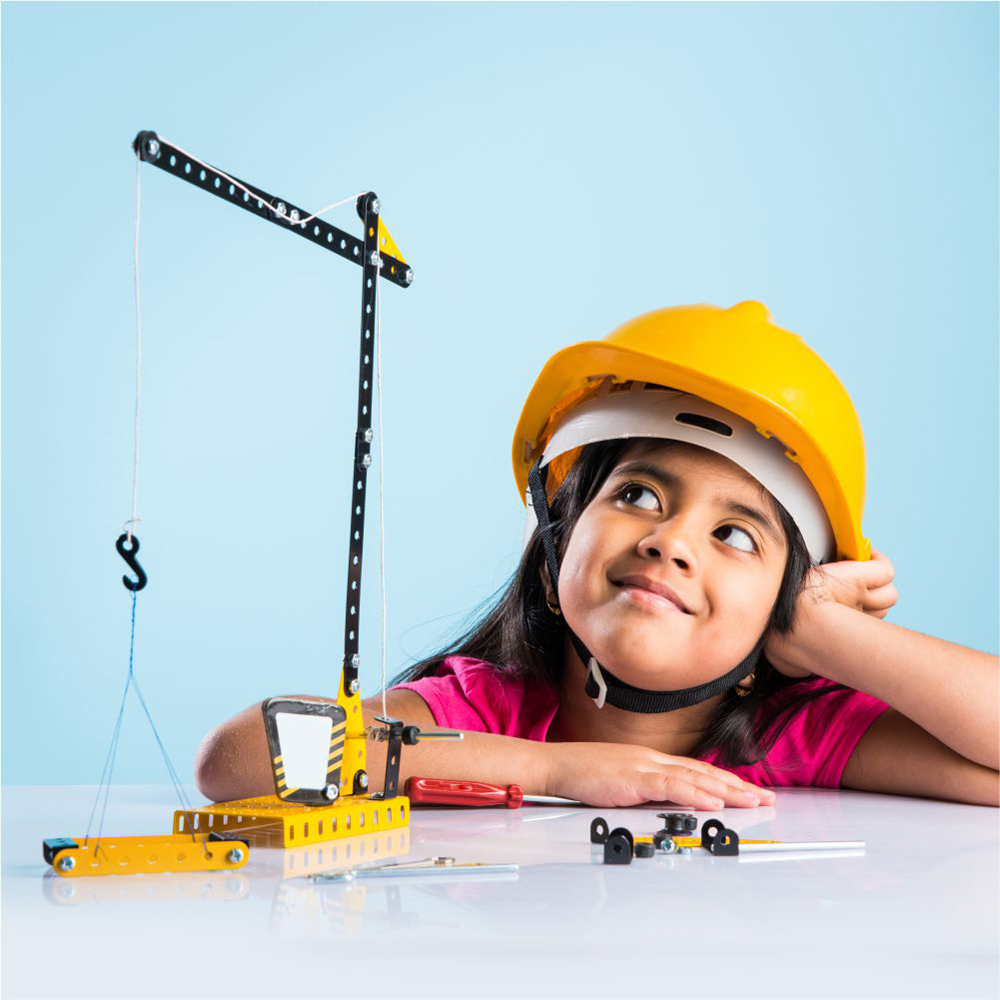 Campaign Thought
Igniting The
Genius Within!
VKVGS curriculum discovers his ability while motivating him to experiment with his capability while building an attitude that would determine how well he does tomorrow.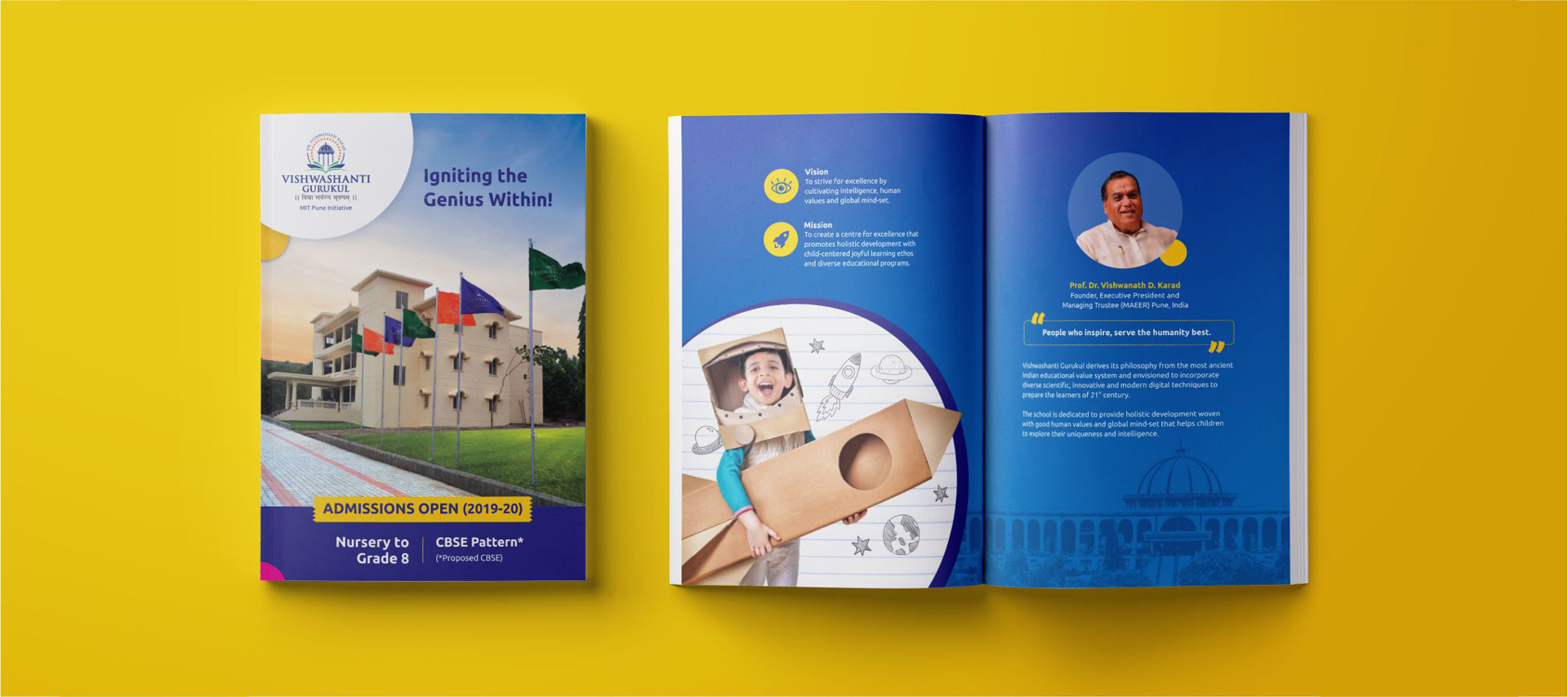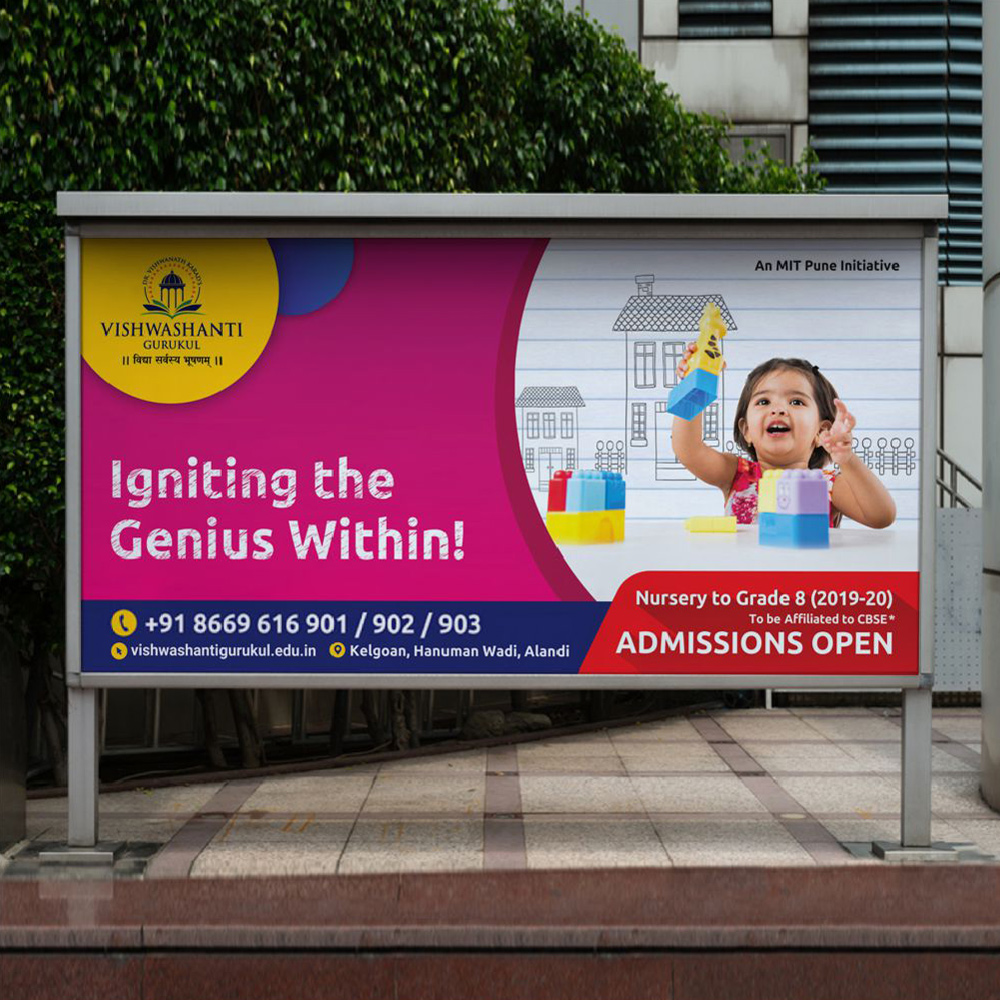 The designs have been created in vibrant colour schemes that will catch viewers' attention immediately. Storylines fit best with every aspect of Gurukul's philosophy of promoting incredible traditional human values with a blend of science and digital technology to impart knowledge and skills among scholars is evident in infra and facilities created at school.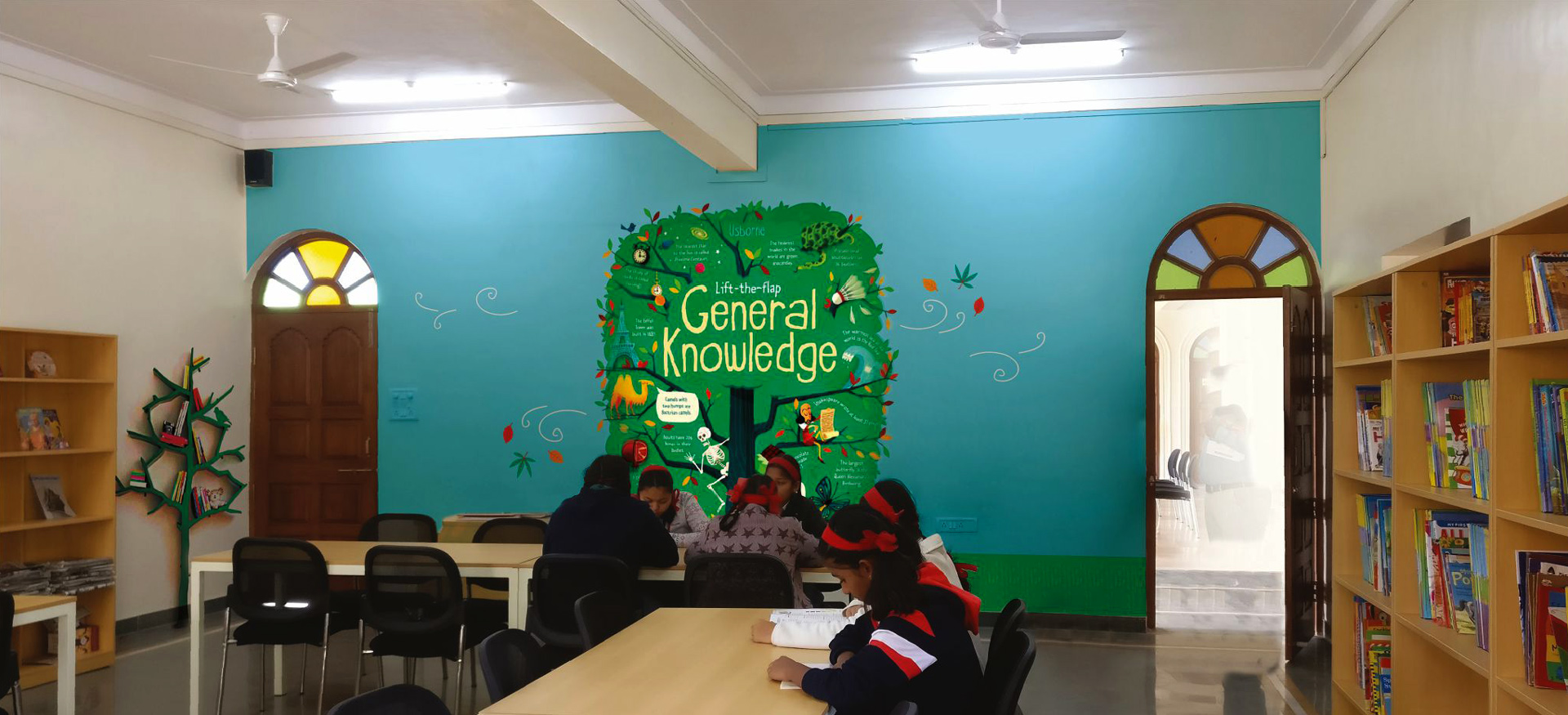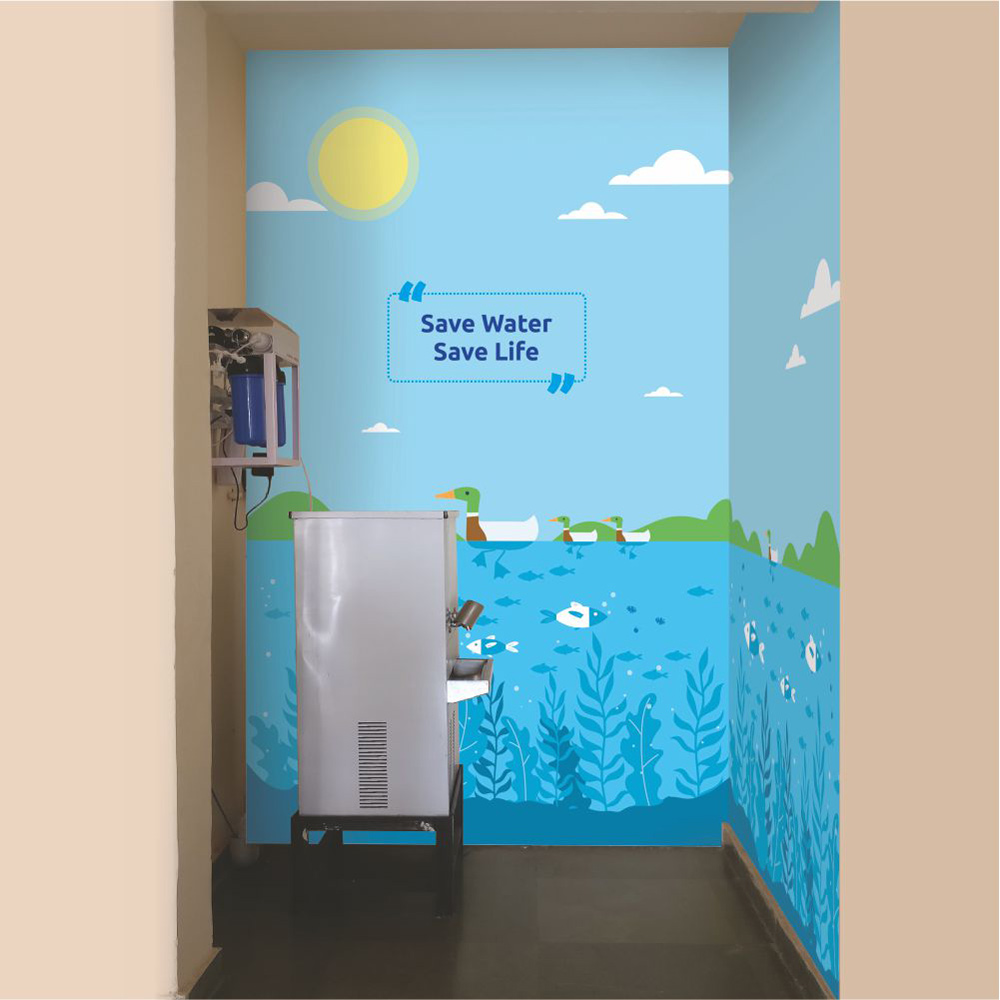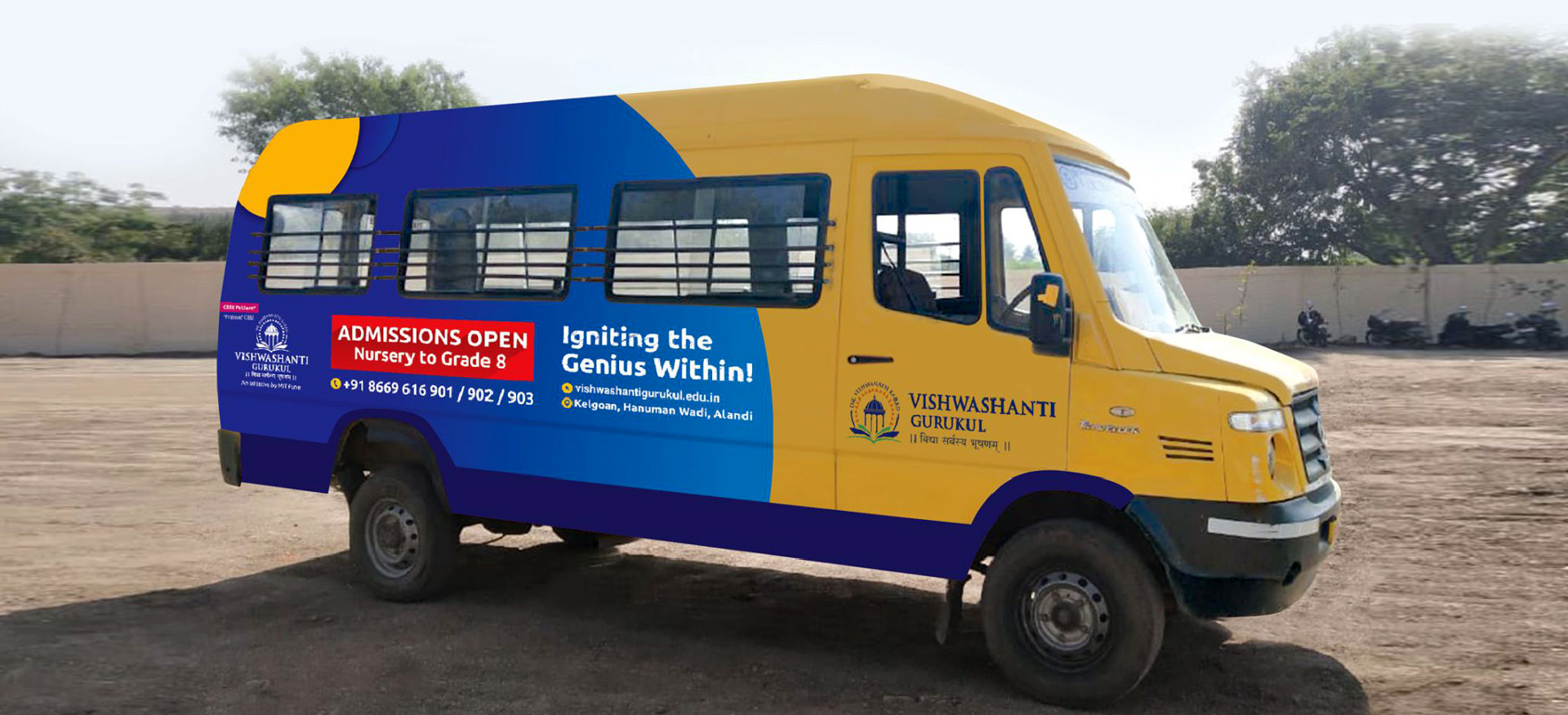 Cultural Activities
Vishwashanti Gurukul focuses on imparting skills to students like personality development, confidence building, communication skills, etc. Cultural activities come into play in instilling these skills in the students.
Encouraging students to participate in cultural activities is the most effective way to inculcate personality-related skills. These include activities like dancing, singing, sports, etc.