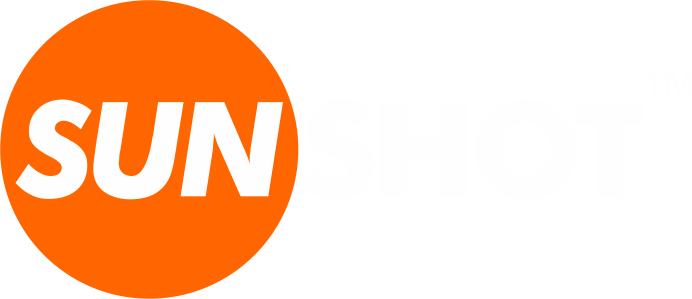 Branding & Marketing for the Solar & Energy Sector
Solar technology is a proven solution for reducing electricity bills and is now being widely adopted by most businesses in the country. To date, Sunshot has installed rooftop solar plants at 175+ sites of top corporates in Tamil Nadu, Kerala, Karnataka, Andhra Pradesh, Telangana, and Maharashtra. Sunshot is proud to construct a rooftop solar power plant at Mumbai International Airport (4.6 MWp), Bangalore International Airport (3.35 MWp), Pune Railway Station (160 kWp), Maharashtra and Nampally Station (230 kWp), Hyderabad. Sunshot is the first company in the country to 3D print rooftop structure prototypes to ensure customized snuggly fit structures to minimize vibrations and avoid long-term damage to PV modules.
Challenge
Lack of awareness about brand Sunshot in Solar Rooftop installation among Large-Mid Enterprises
Objective
To communicate Sunshot's rooftop installation capabilities and build brand recognition among large-mid enterprises
Communication Design
Sunshot wanted to position itself among businesses by communicating solar rooftops as an asset to the business and an important investment. Hence, for the same, we have designed a newspaper ad, which was carried by The Economic Times. Our core focus was to get this ad featured by The ET because this newspaper is primarily consumed by business people or the decision-makers of the enterprise.
We have also designed a mobile van for the brand, to increase awareness about the brand and to communicate the successful installation of the solar rooftop by Sunshot at Bengaluru International Airport.
Our team has suggested the brand to participate in various exhibitions related to the solar rooftop to increase the brand's visibility. Hence, for the events, we have designed a backdrop, podium, brochure, and standees.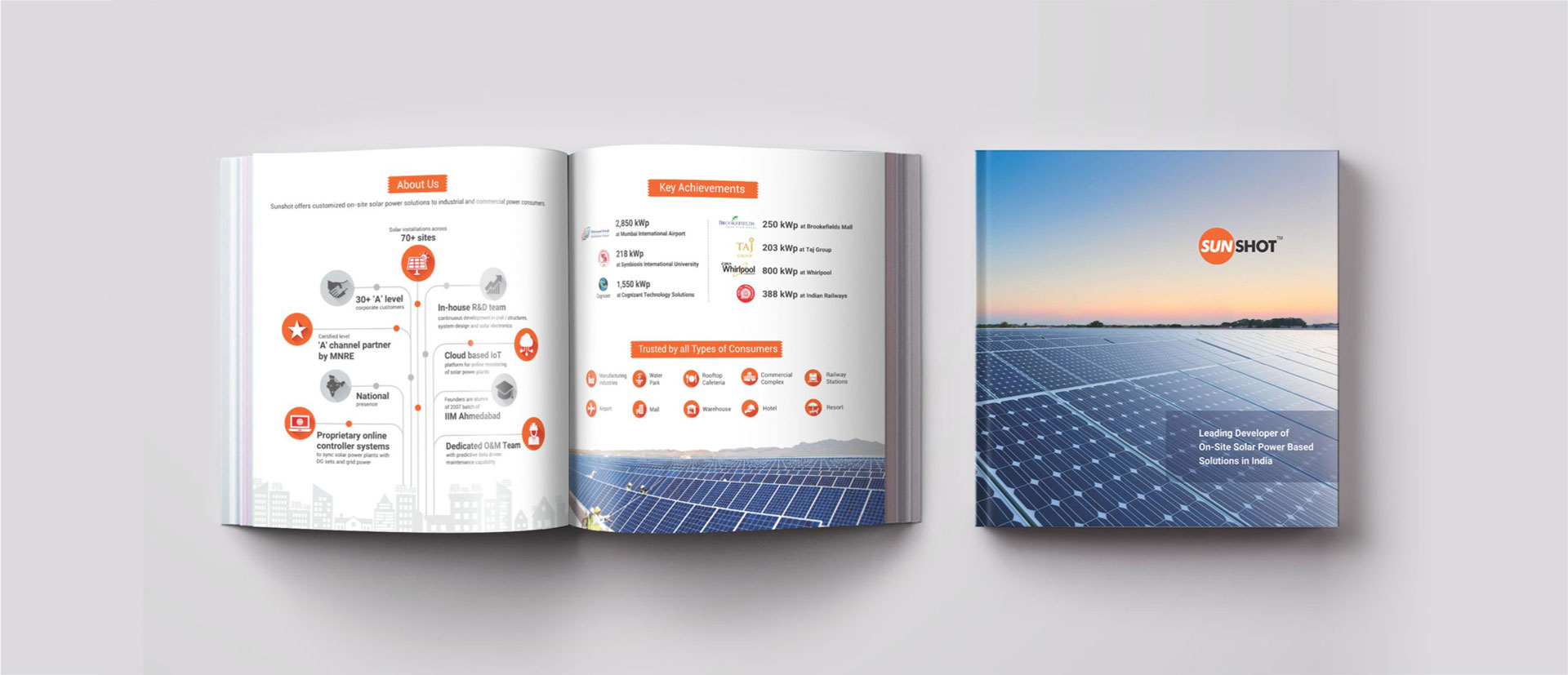 How to have a Sustainable Lifestyle?

Using renewable energy (Sun) is the means of a sustainable lifestyle to reduce dependency on environmental resources. Sun provides energy to all living beings & living being is composed of 5 elements- Fire (Agni), Water (Jal), Air (Vaayu), Space (Akash), and Earth (Bhumi). This concept is also known as PanchaMahabhuta in Hindu Mythology.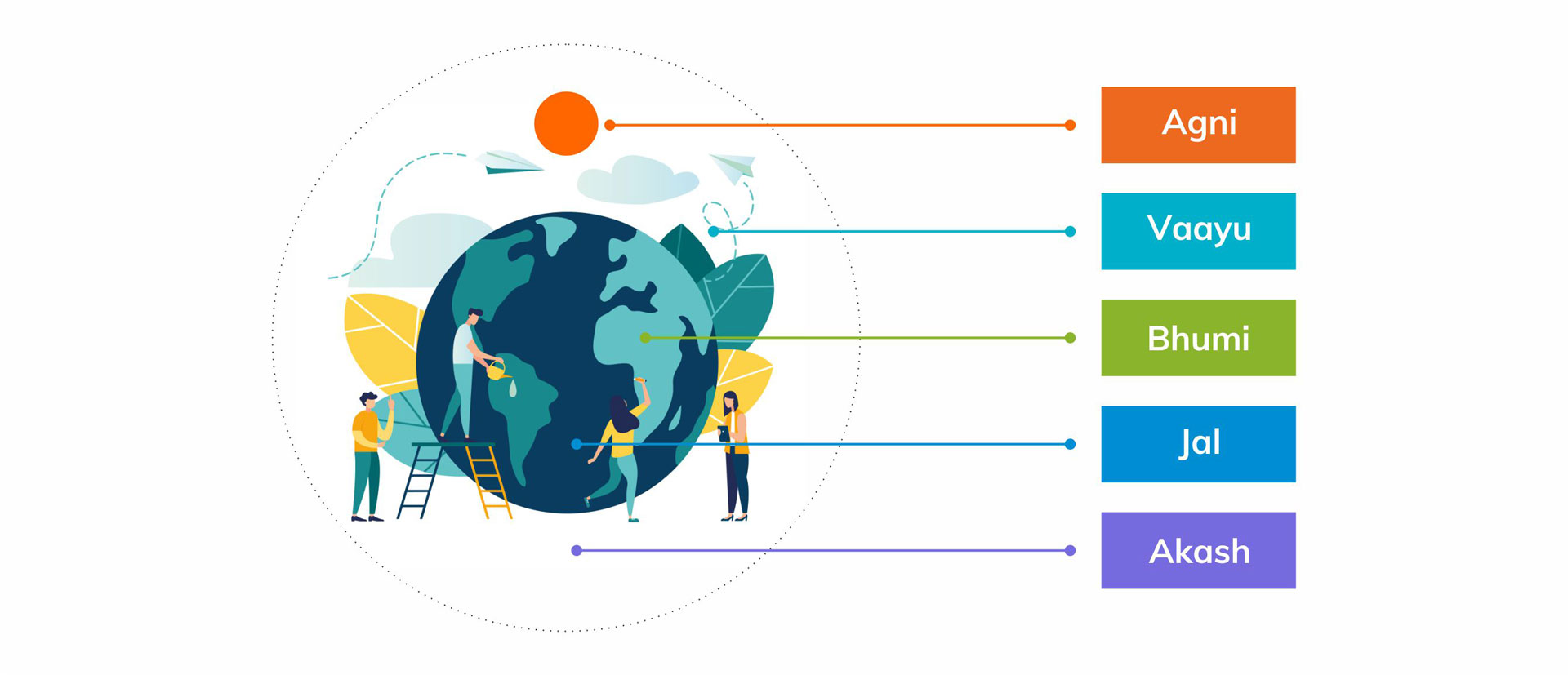 Internal Space Branding
On the basis of this concept, the team designed the entire office and rooms' of Sunshot. Each room and cabin has been dedicated to the name of the five aforementioned elements. The design elements showcased have been designed basis of the PanchMahabhuta and that specific design is used with that specific element only. Below are the look and feel of Sunshot's office.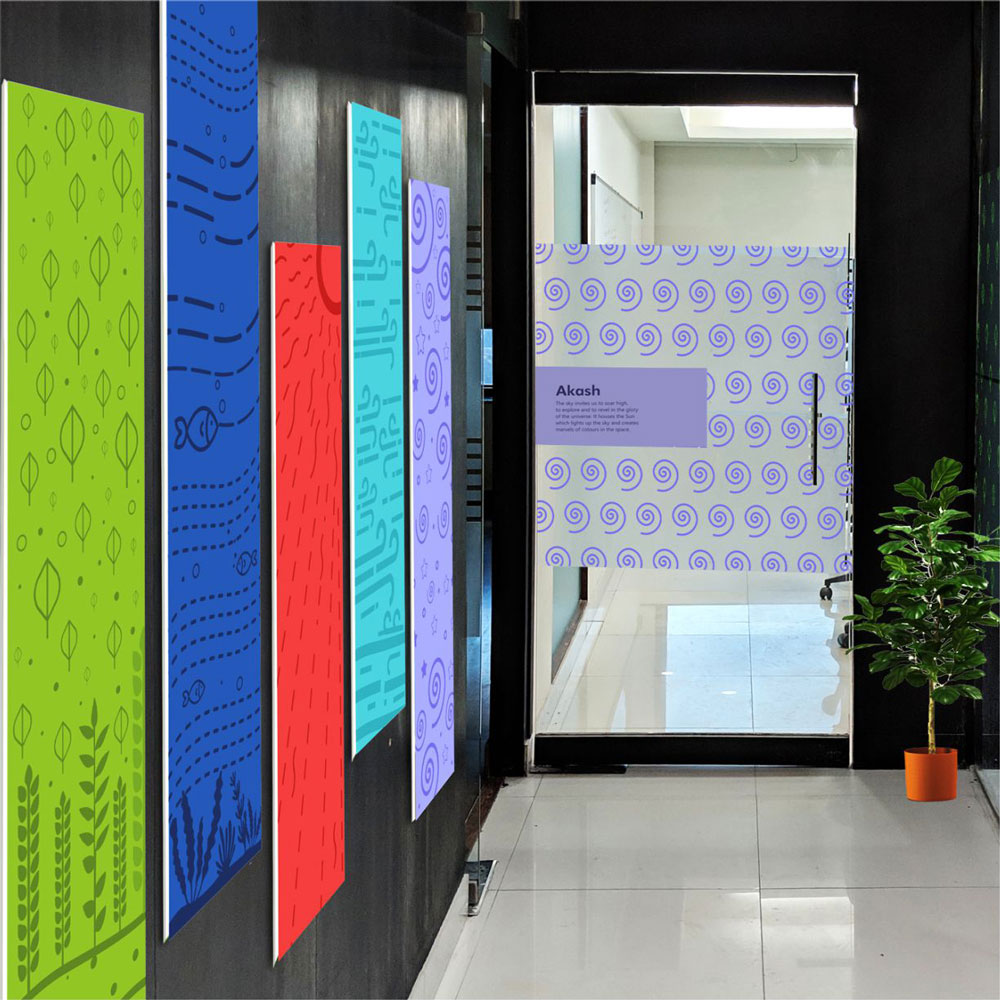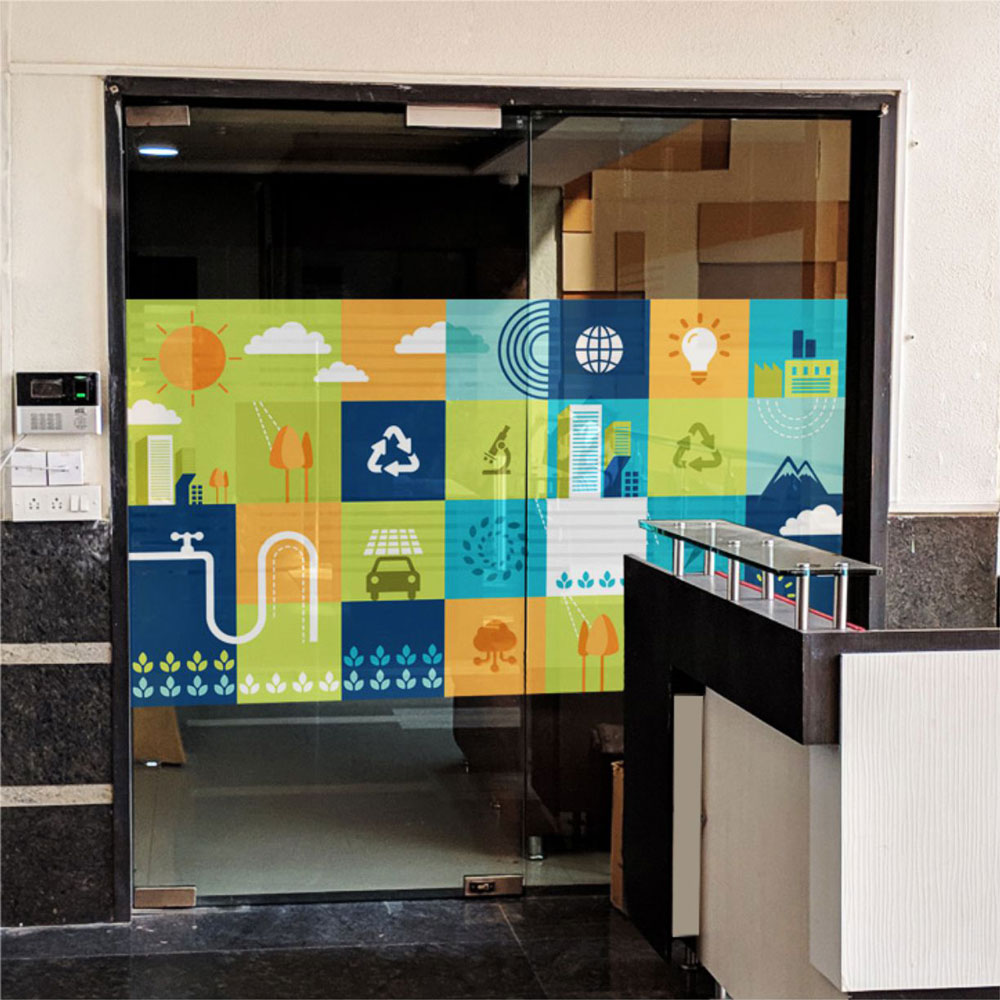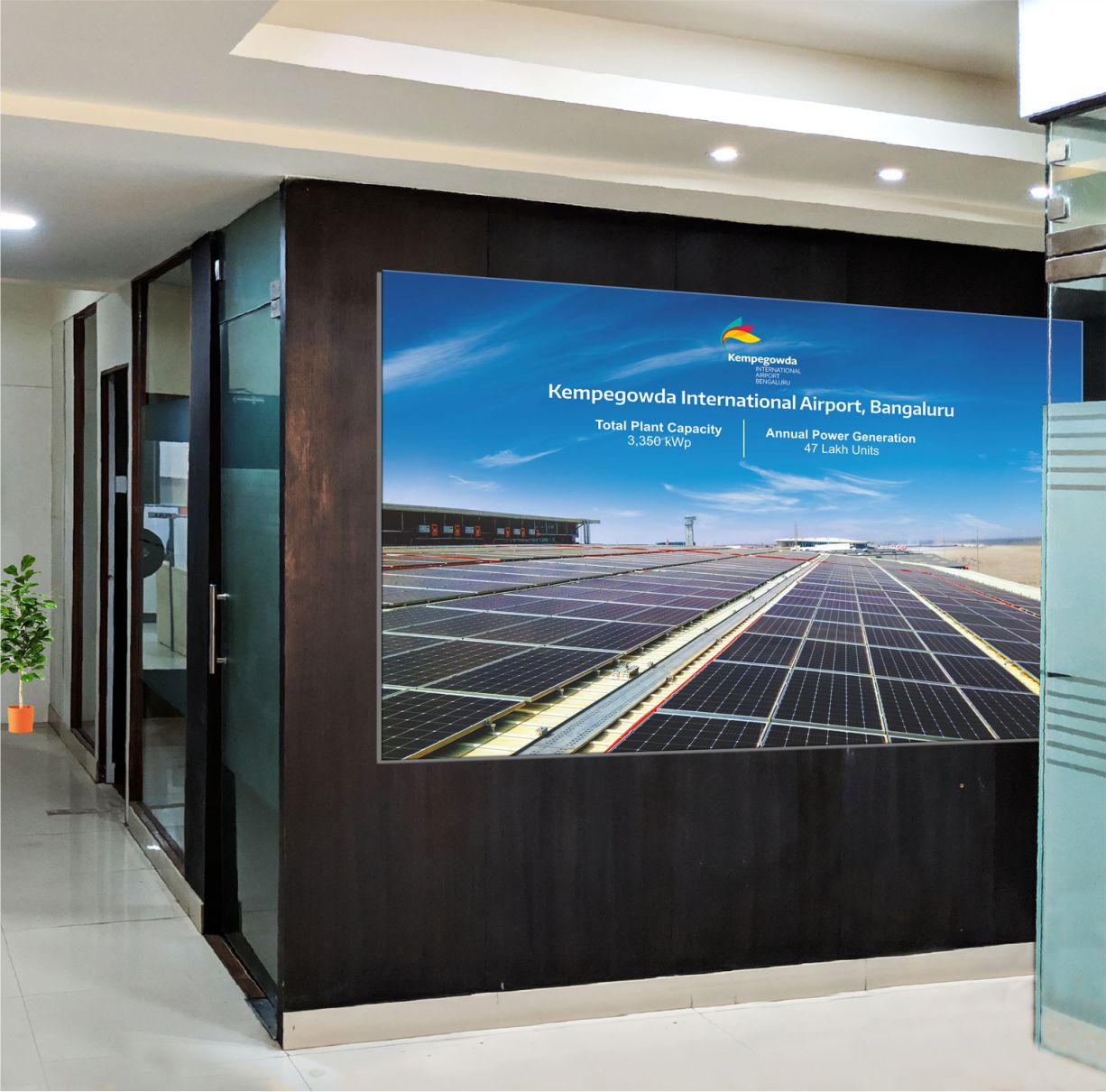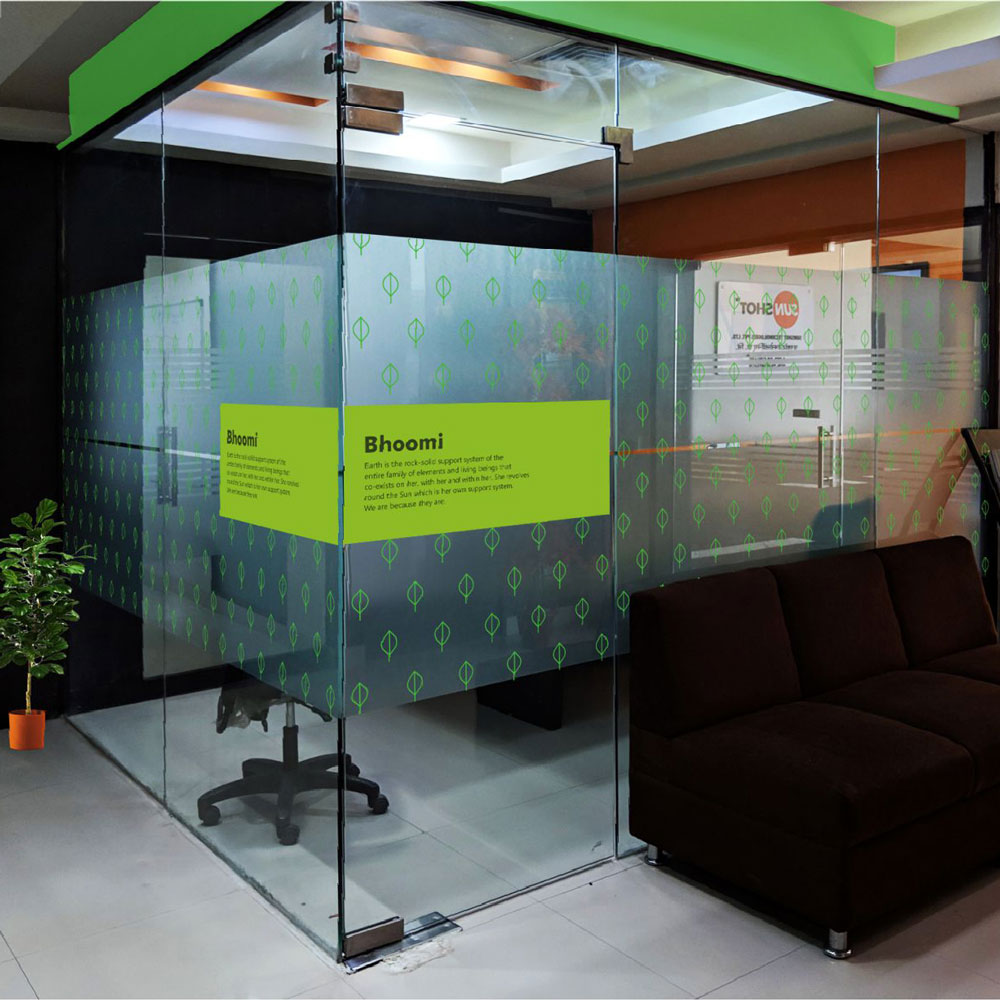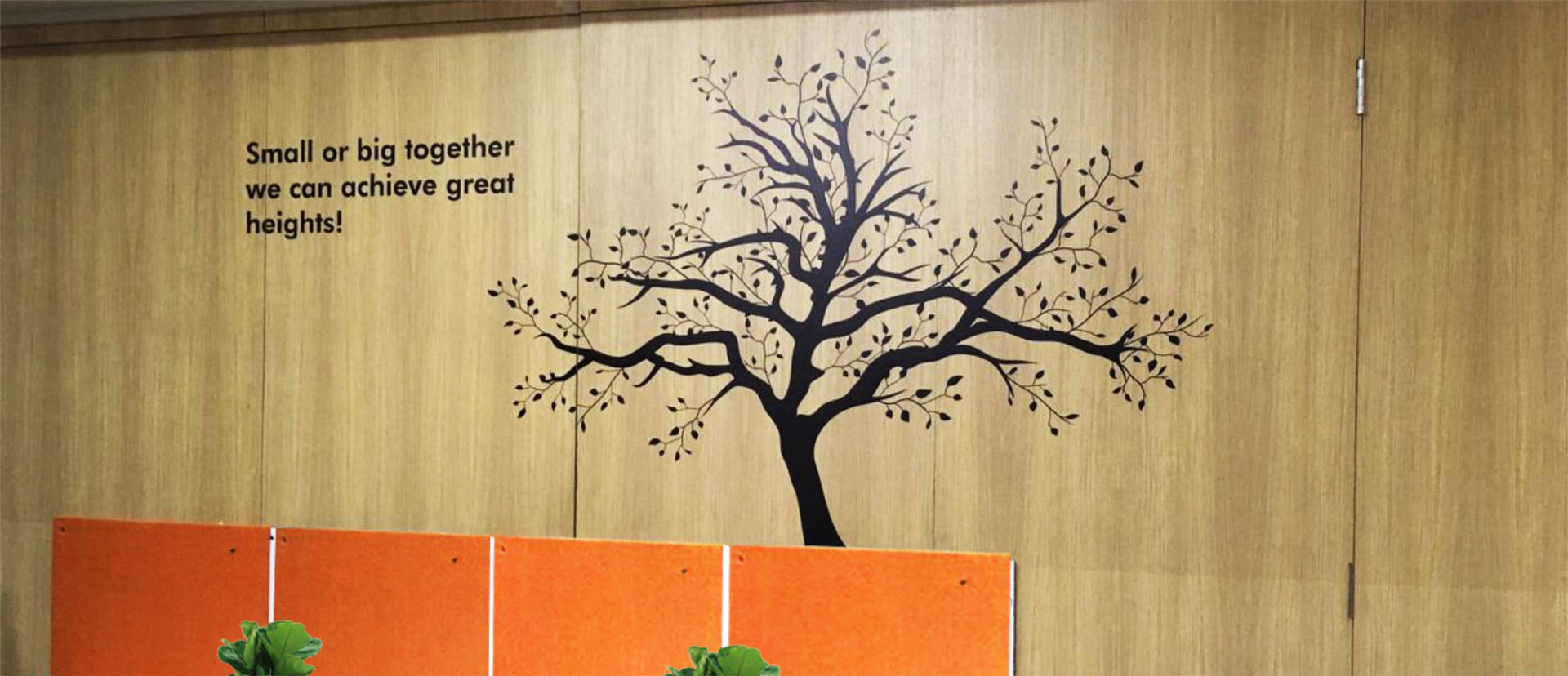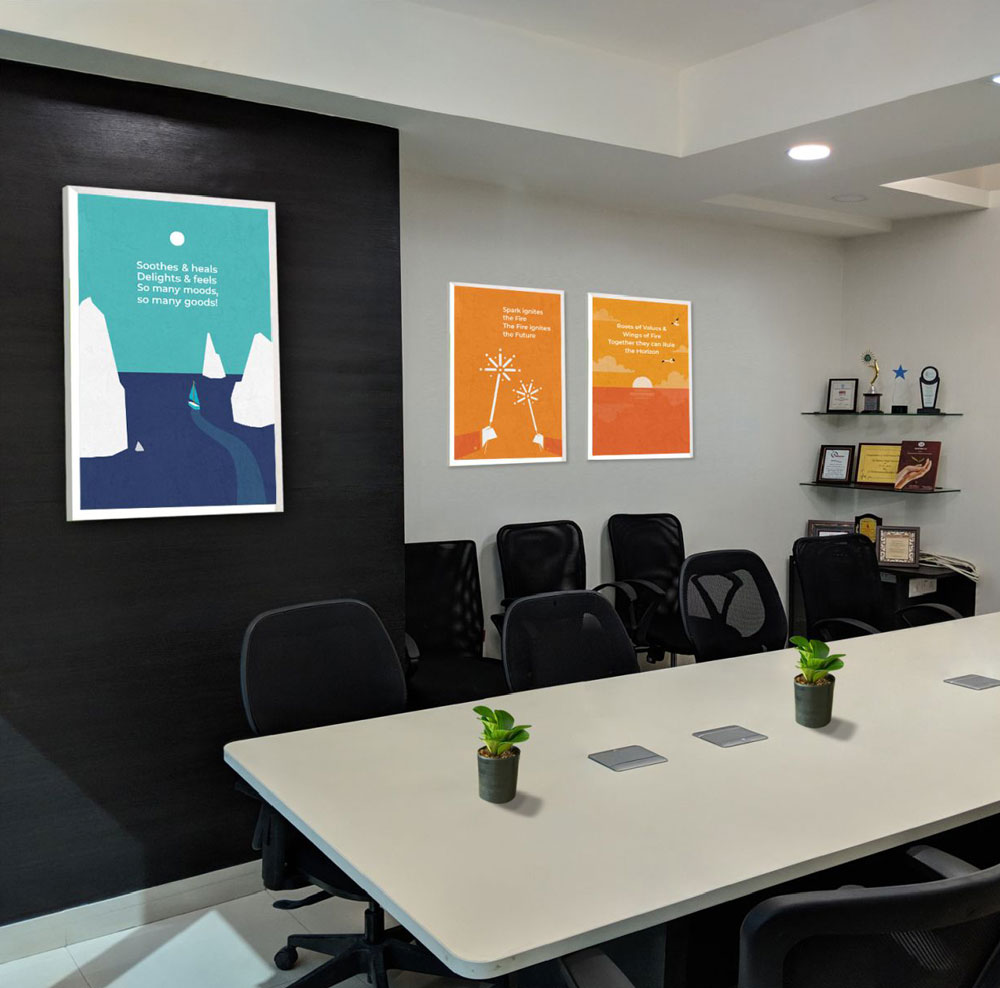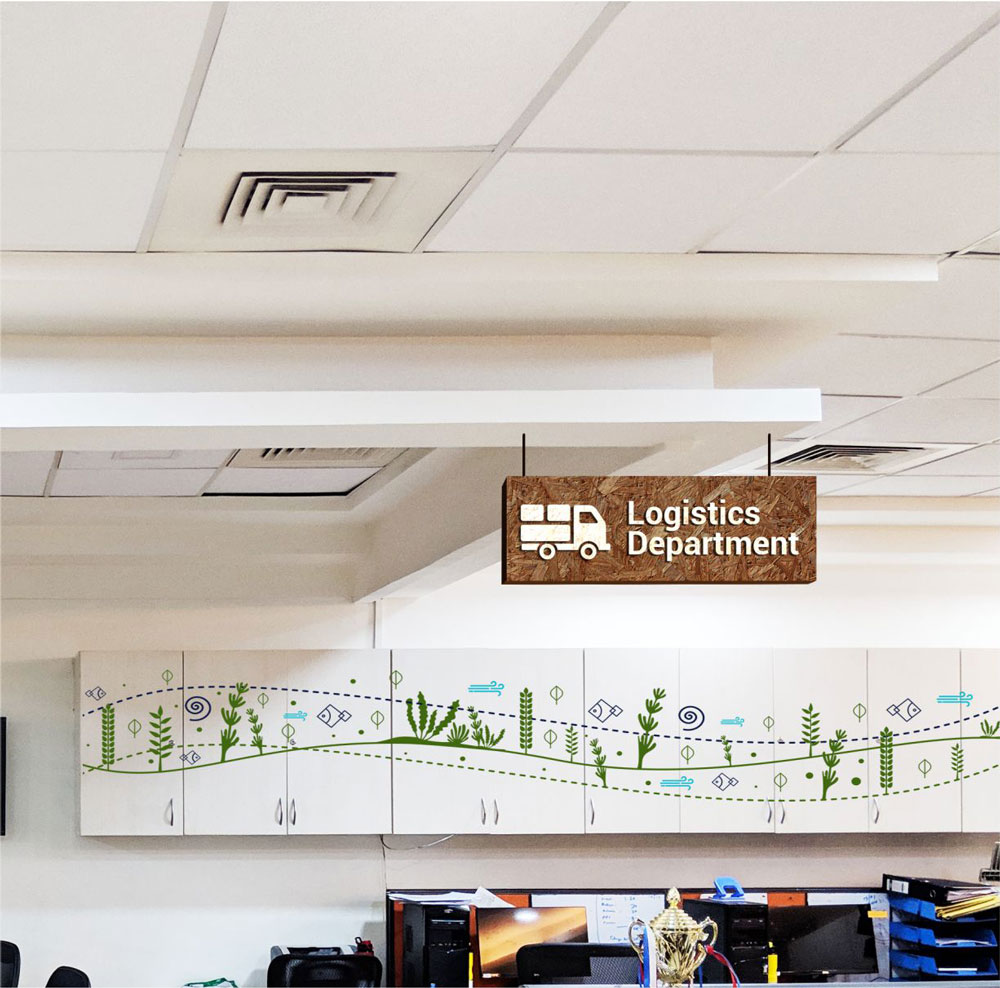 We have suggested a few sustainable merchandise to the Sunshot team. The merchandise such as sustainable pens & pencils, which can be planted after their use. Recyclable notepad, a leaf design near the switchboard to make the employee's aware of saving electricity, and standee installation which will have the information of Sun and 5 elements of PanchMahabhuta.