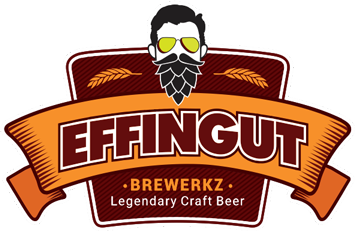 Marketing & Creative Design for Brewery Brand

Started in 2014, Effingut has brought its passion for great beer and its love of experimentation together to create legendary craft beers. Located in Koregaon Park, Baner and Kharadi (Pune), the driving ethos for Effingut is to create food and beer that venture away from the routine and conventional.
There are always 8-10 beers on tap giving us plenty of opportunities to not just create beers that you love, but also those that introduce you to new styles from around the world. Firmly rooted in their heritage, some recipes use local ingredients to highlight Indian flavours for the local palate. Their beers, ciders and meads will always be fresh, handcrafted and with no preservatives, chemicals or artificial additives.
Food is an equally important part of the Effingut experience. There are a variety of Indian, Oriental, and Continental dishes that you can choose from to complement the artisanal beer.
Challenge
To make people aware of
brand Effingut in Kharadi and
expand audience of craft beer.
Objective
To communicate superiority of craft beer over bottled beer. To create awareness for Effingut hangout brand in Kharadi, Pune.
Brand Design- Creating Brand Perception
Communicating Effingut brand attributes & personality through collaterals & merchandise
Launch Campaign for Kharadi
Brand Communication -#KharadiFeelsEffingut
Kharadi is known as IT hub. IT professionals need to recharge themselves after hectic work schedule. Incorporating the recharge concept together with stand-up comedy performance made Effingut brand establish a distinct identity in Kharadi.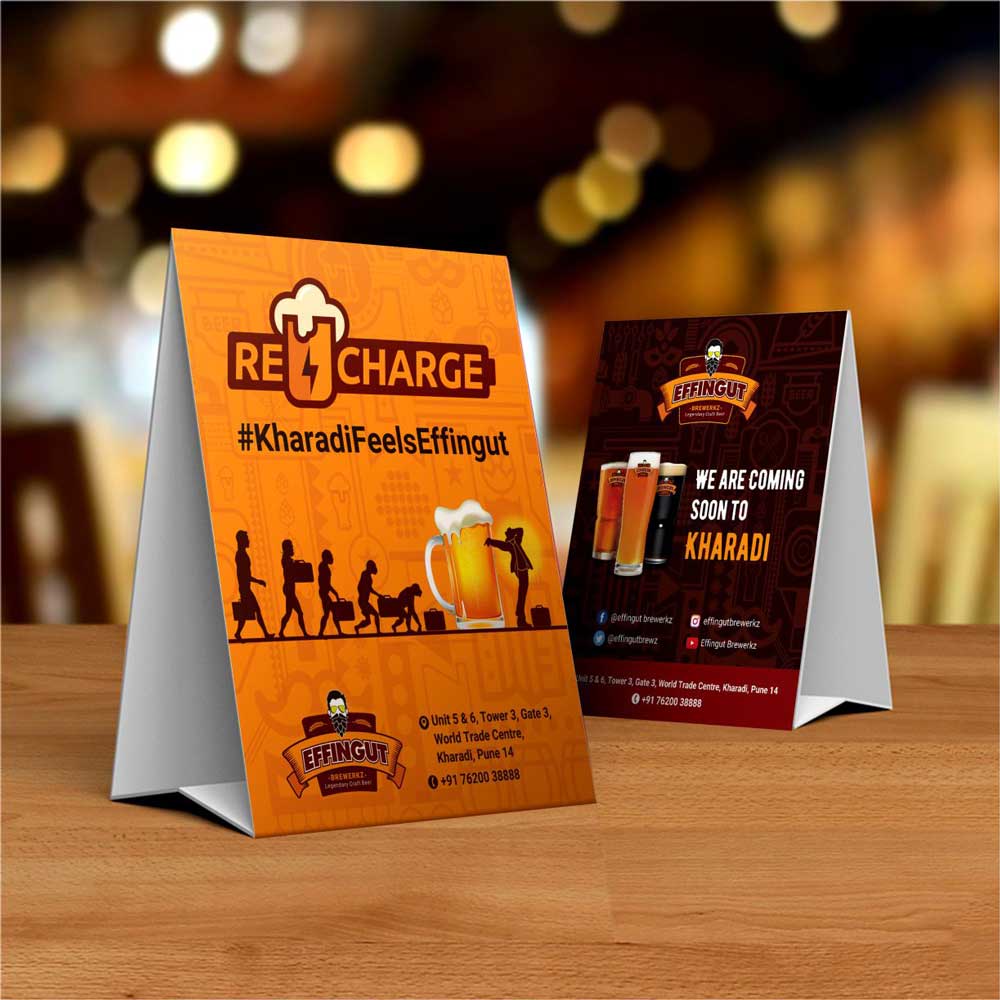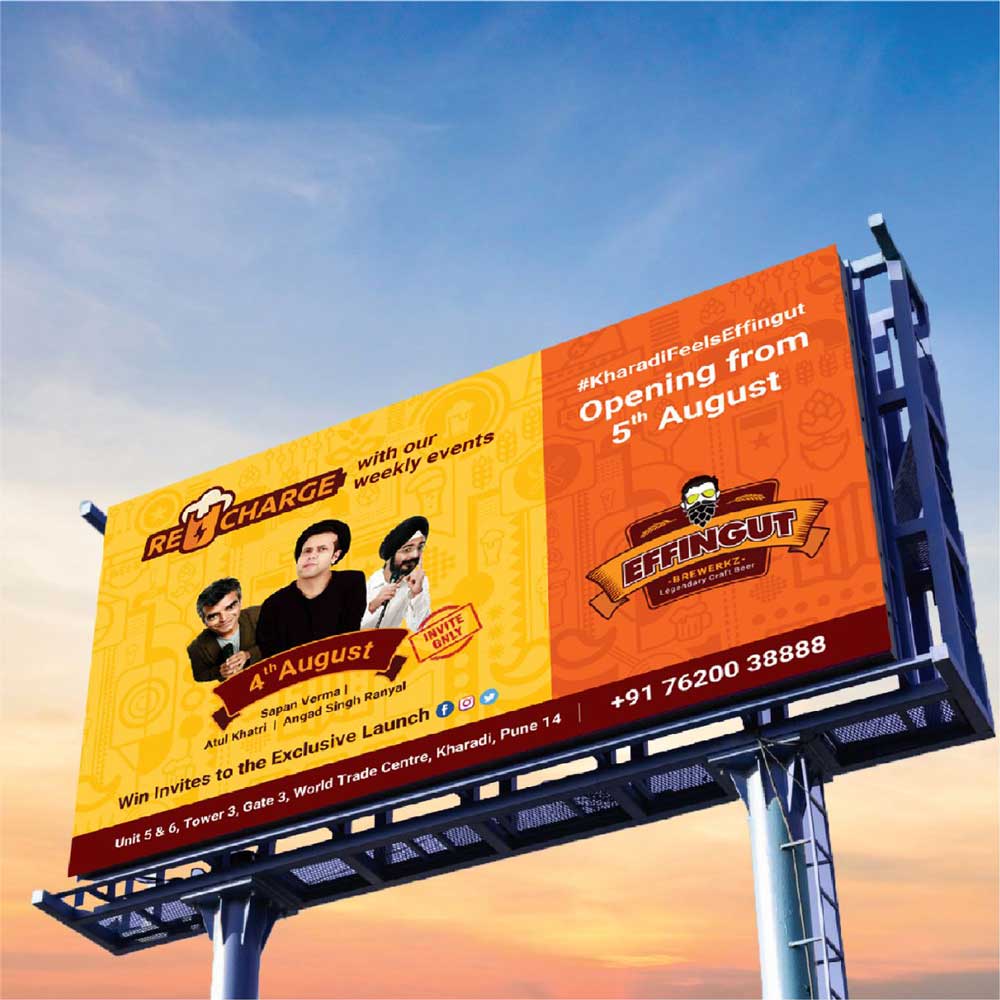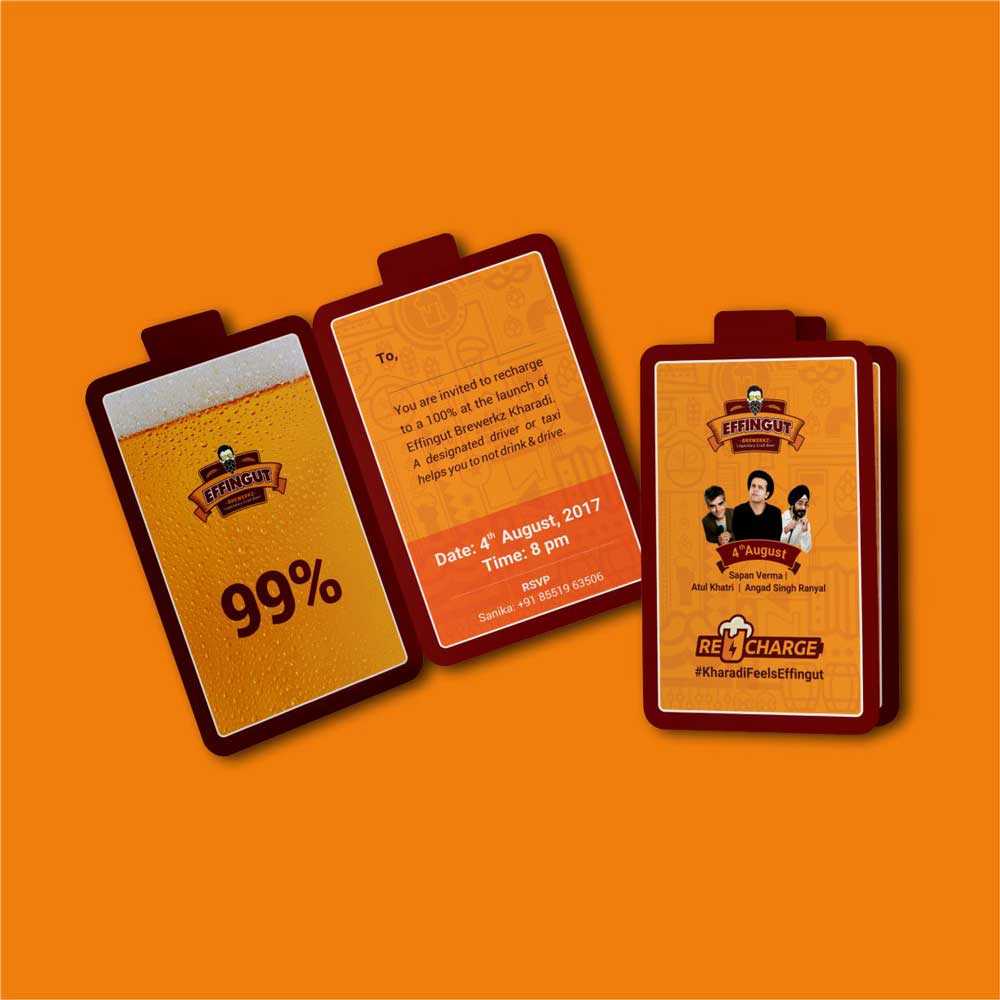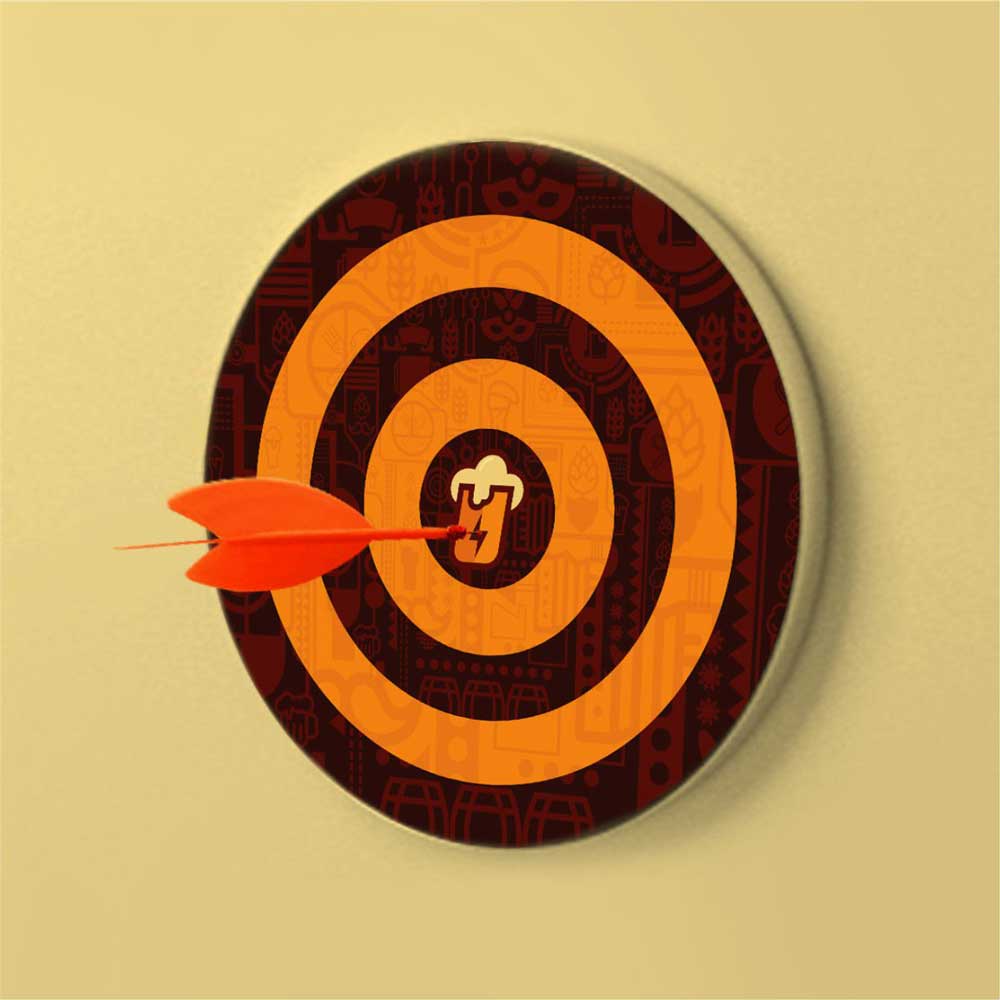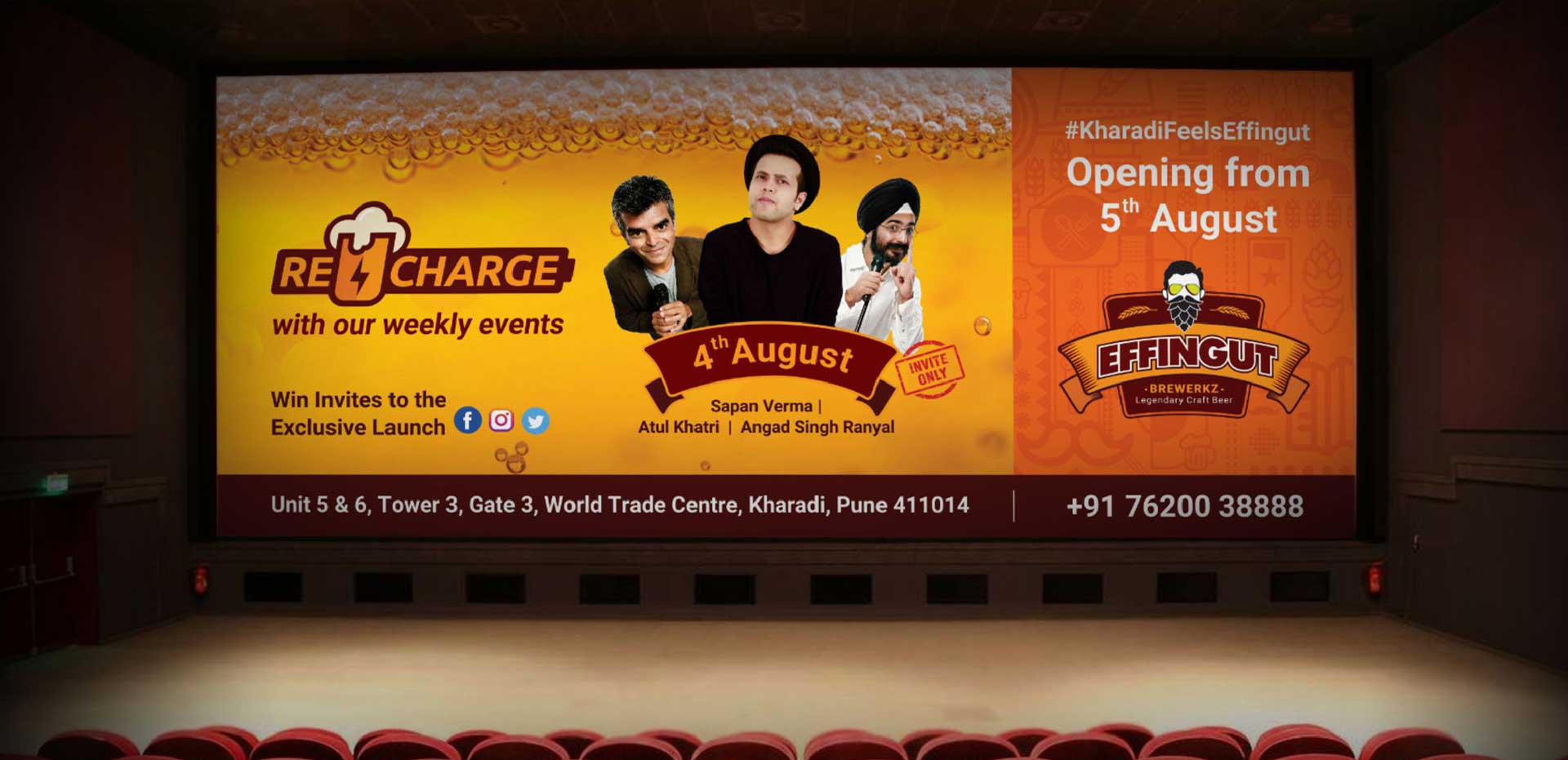 #Oktoberfest Event
Designing collaterals as and when required by the client for events like Oktoberfest and inhouse requirements like menu cards, etc.
The existing look and feel of the brand were carried forward smartly in the new designs so that the patrons are not alienated. Their identity was also smartly incorporated in the designs.