 Renew Oceans is a non-profit organization working to reduce ocean plastic pollution where it begins—in populous, river-adjacent communities in the developing world.
Challenge
The primary challenge that the client had was that there was no standardization of the
social media designs adversely hampering the visual communication from a brand point of
view.
Objective
To develop standardized design templates for each visual asset to be deployed on social
media ensuring visual consistency from a brand point of view.
The client's vision is to create highly sustainable circular economy for plastics within river adjacent communities which are known to be the biggest contributors to oceanic plastic pollution.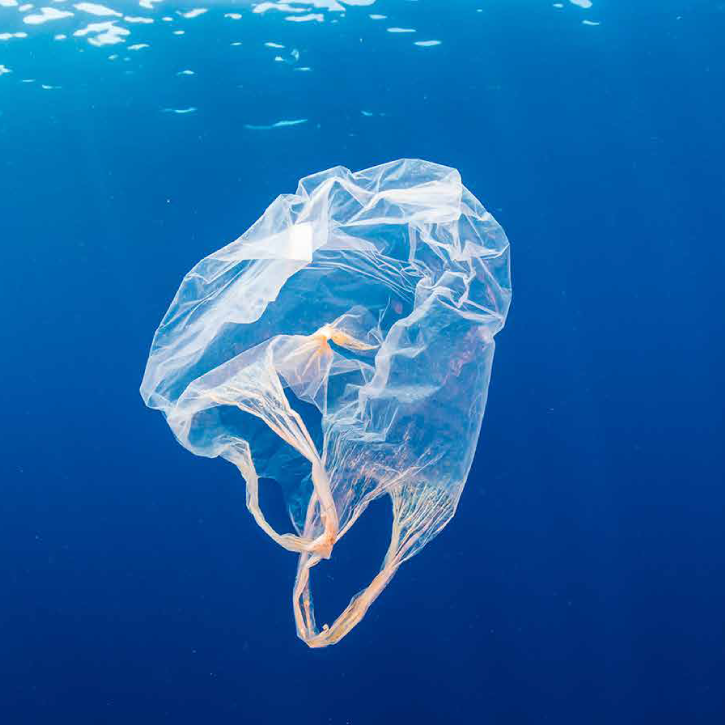 Design Inspiration and Types of Use
Taking inspiration from the Renew Oceans logo, we used the existing elements to create a flowing effect in the design template to be adapted across all platforms. The template is a combination of images smartly integrated with the elements from the logo.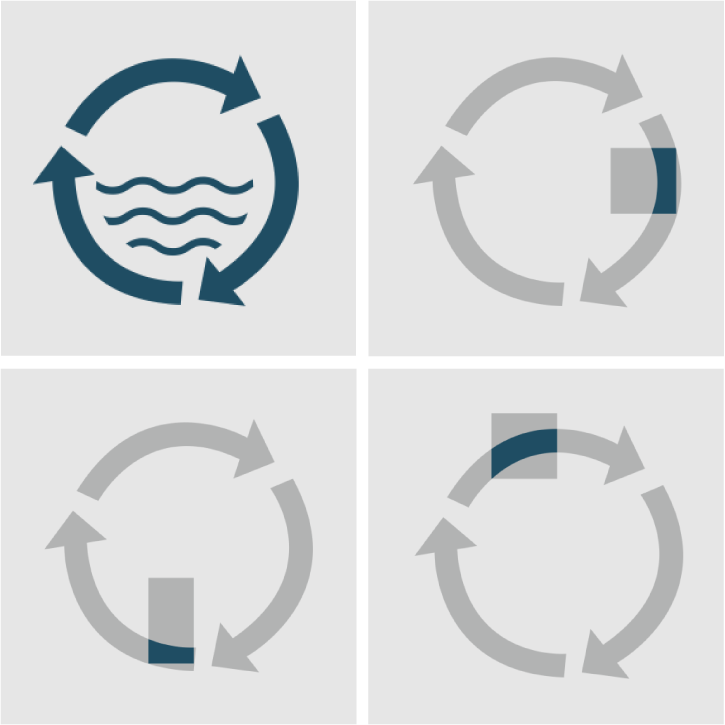 Visual Representation Style
We prepared a visual representation of the concept of the circular economy using human illustrations and pictographs. The idea was to communicate the message of sustainable community engagement to achieve the desired output.
Under the initiative, plastic recycling machines (Renew Oceans ATM) were setup across strategic locations for the users to drop their plastic waste into them. Every user was entitled to get a discount coupon which they could redeem against their traveling. Two rickshaws with Renew Oceans branding were deployed across the city in order to provide the user with an alternate sustainable mode of transport as a reward.
The impact report is an in-depth overview of the work done by Renew Oceans and the targets achieved over a particular period of time.
The design of this report is in concurrence with the established brand guidelines and colors along with the imagery and typography. The objective was to make the design appealing making the reader interested in reading the report and not make it visually monotonous.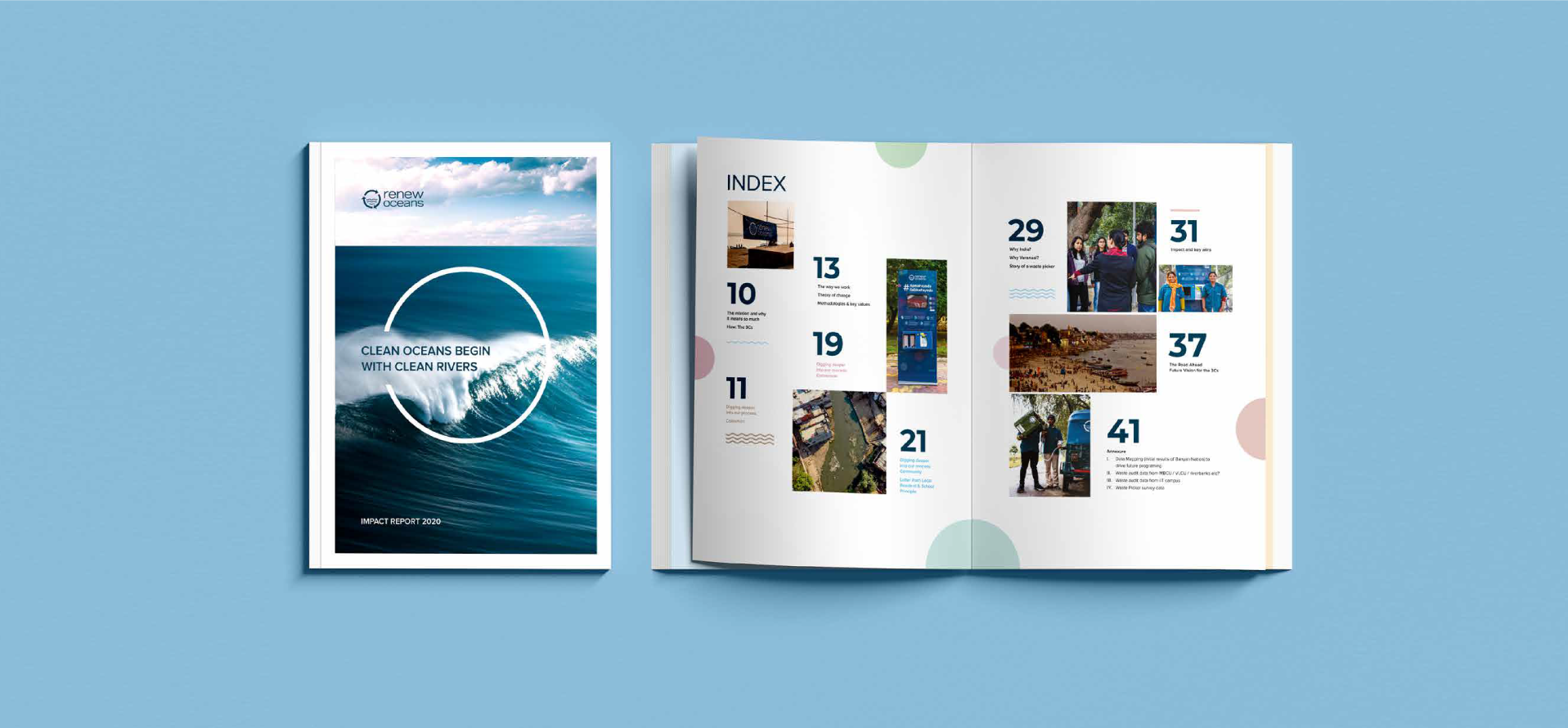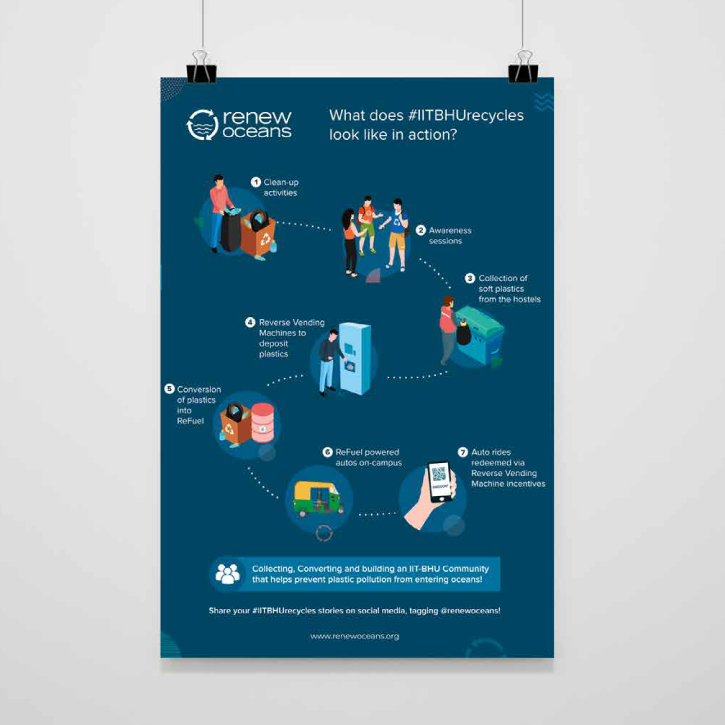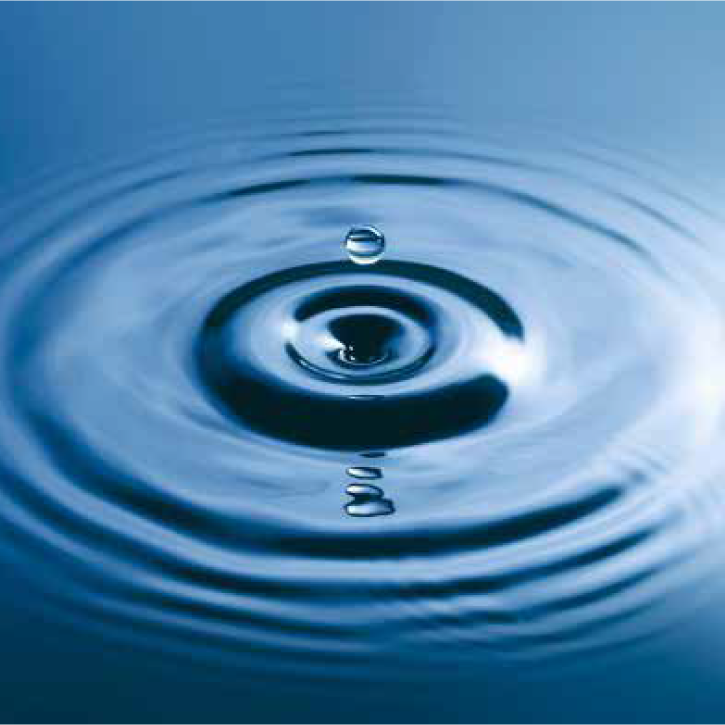 Taking visual inspiration from the ripple effect created on still water due to a droplet, we combined the effect with the existing brand colors and visual elements to templatize the motion animation content assets. These assets are deployed across all social media channels.