 Relaunching most preferred recipe book
Nitin Prakashan has been publishing this book for the last 15 years. As the name suggests USP of the product is the accuracy in the recipe preparation and measurements given. Each recipe is followed by special tips provided by the writer – Mrs. Jaishree Deshpande. Well-known writer P. L. Deshpande and his wife Sunita Deshpande had complimented Jaishree Tai for her cooking skills.
Challenge
To create a strong digital brand strategy & drive brand awareness.
Objective
To establish the book as a preferred choice amongst the new age married couple. A book that would assist them in their day-to-day cooking.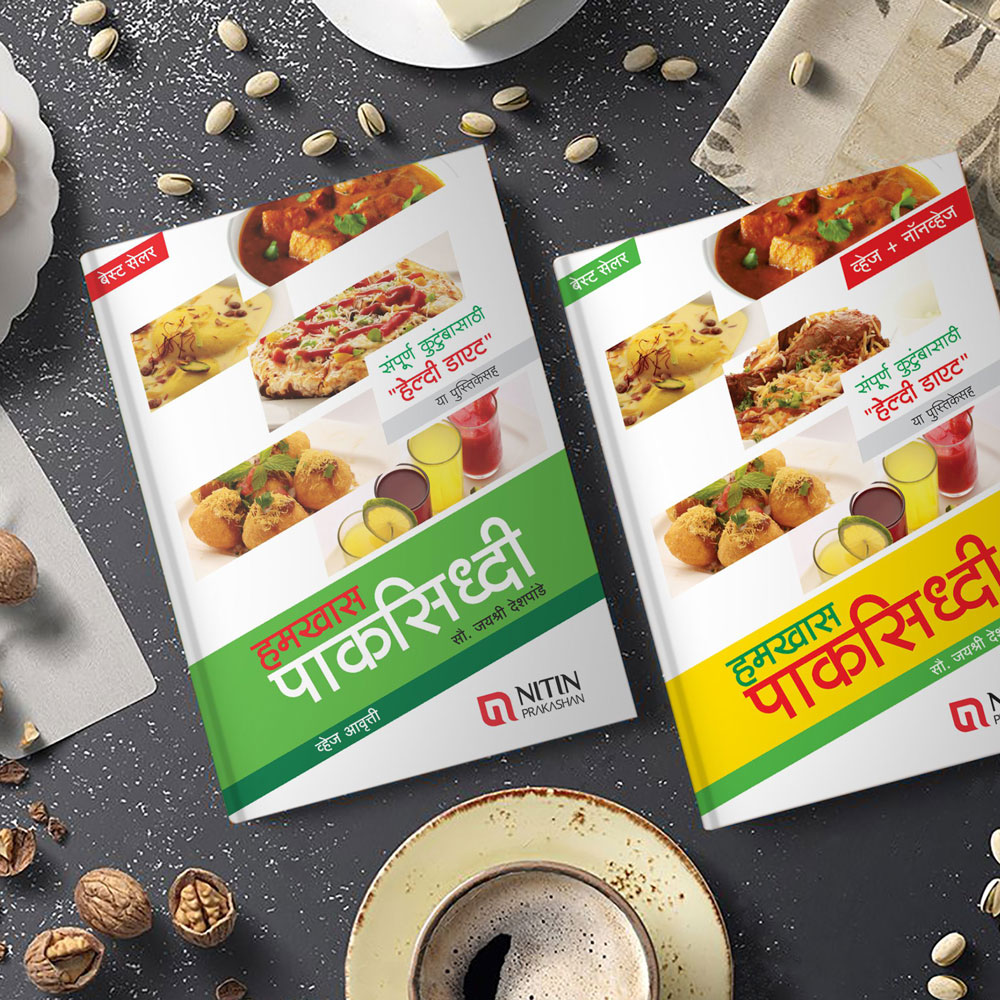 Books are 100% judged by their covers. There are two categories. The first one is pure veg recipe and the second one is a veg + Nonveg recipe. We have chosen a green colour for the veg book. and yellow colour for There are 650+ recipes veg + Non-Veg. A book that provides a guarantee of the recipe given and instills the confidence that anyone can cook now. That's we have come up with "Ata Ekahi Recipe chuknar nahi" as our brand positioning.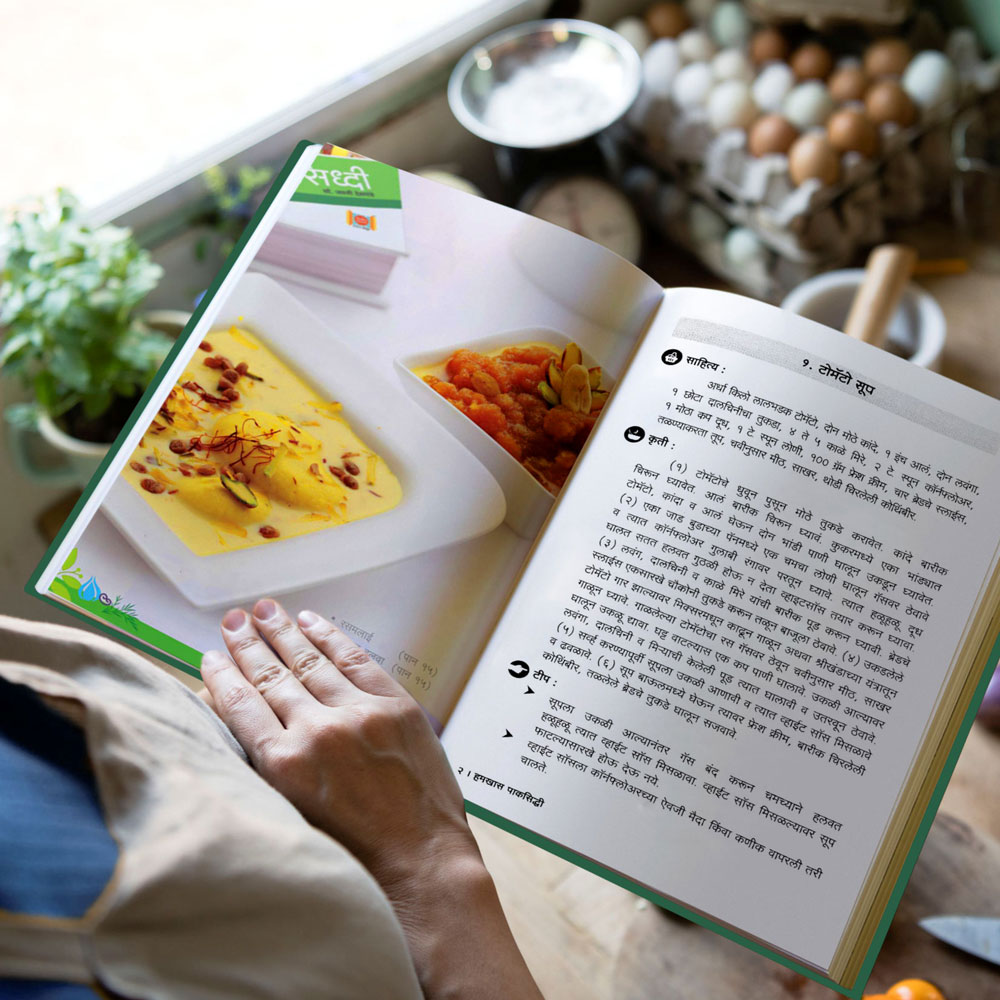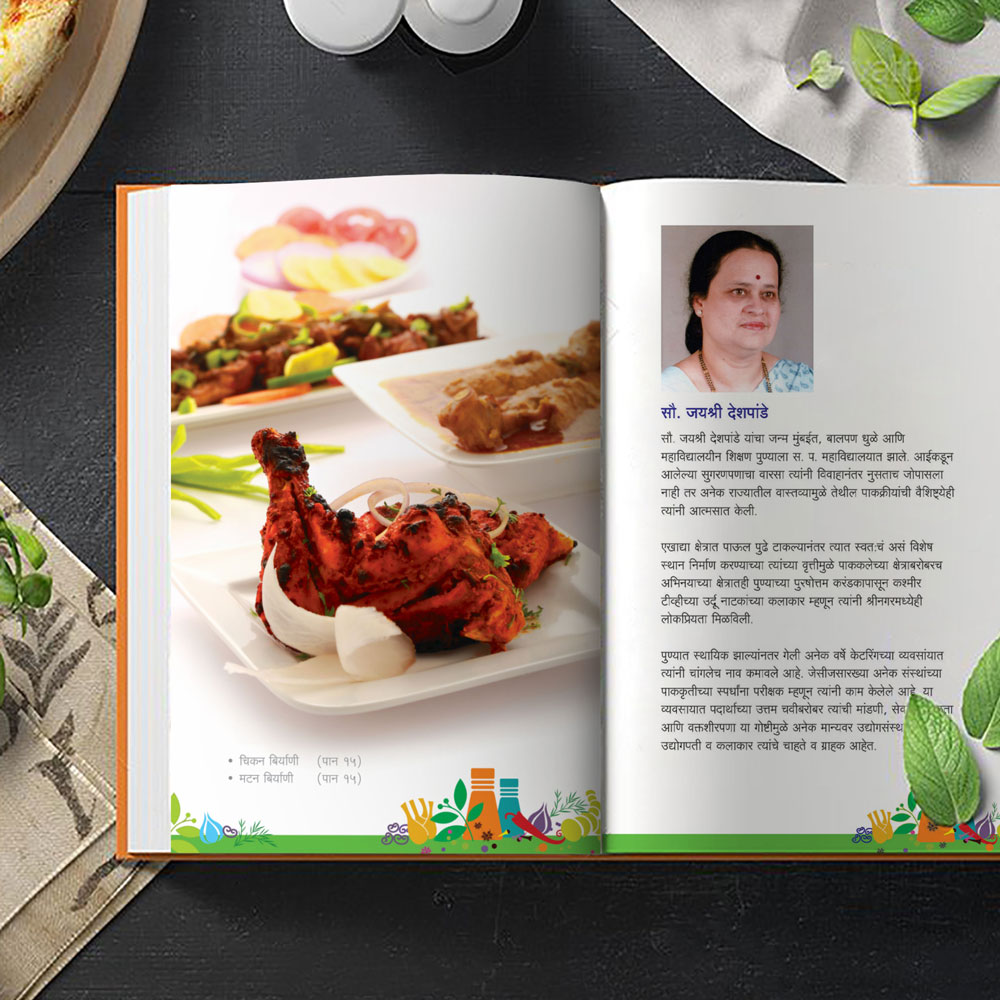 Food Photography
For various sections in this book, we made the particular dish to get a click of aesthetically beautiful and tempting-looking cuisine. To highlight the vibrancy of the food we use colourful elements and spices for garnishing the dish. Food photography has the ability to appeal to the consumers' emotions, making them stop, look, and want to taste. Every cuisine has a distinct personality and that unique personality needs to be highlighted to the customers. We did that by capturing this tempting-looking photography. Also, we make sure in every picture we shot, we get a glimpse of the book.
Brand Ambassador
A popular Marathi film industry actor – Siddharth Chandekar and a well-known actress Aarti Wadgablakar were featured to promote the campaign 'आता एकही रेसिपी चुकणार नाही.' A young married couple could relate with them and it also increased the recall value of the book name.
To represent the young generation actor Siddharth Chandekar was shown as a protagonist in the advertisement. He was shown cooking independently in the kitchen. This advertisement was broadcasted on colours Marathi channel during the festive season. The Aston band of the book was also flashed during Colors Marathi's Mejwani PariPurna Kitchen, which is a popular recipe show.
Collaboration with Marathi Channel & Radio
Recipe being in the Marathi language we opted to go with Colors Marathi's Mejwani PariPurna Kitchen, a popular channel amongst a number of women in Maharashtra.