What is YouTube?
YouTube is an American online video-sharing platform headquartered in San Bruno, California. It allows its users to upload, view, rate, share add to playlist, report, comment on videos, and subscribe to other users.It is also a social media network, search engine, hosting service and an important advertising platform for businesses all over the world.It is also rated as the second largest search-engine in the world.
Why is YouTube important?
YouTube has grown in overall popularity in the recent years; it has considerably increased in the number of users subscribing to the channels recently. Videos have shown an increasingly popular content for marketers, as videos do impact the purchasing power of the consumers. It is easier to watch a video and get insights than to read a lot of information and understand the content.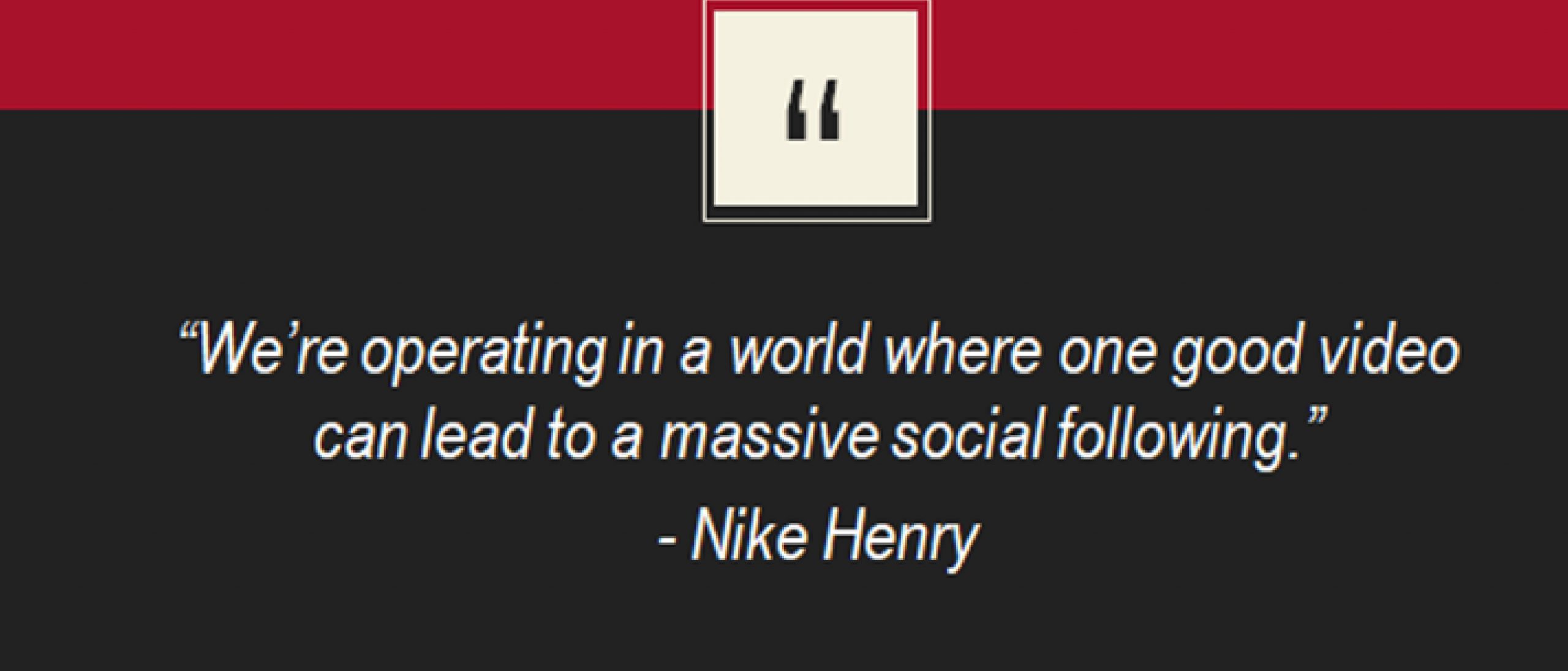 Statistics of growth of YouTube:
YouTube has flooded the Indian Market and has rapidly increased in popularity. One of the major reasons is that it is free and is ad-supported. It has also experienced a growth in local-language content.
Key YouTube User and Usage Stats
Total YouTube Monthly Average Usage:
| | |
| --- | --- |
| January 2012 | 800 million |
| March 2013 | 1 billion |
| June 2017 | 1.5 billion |
| July 2019 | 1.9 billion |
| March 2019 | 2 billion |
Source: Various
YouTube Viewers in India:
| | | |
| --- | --- | --- |
|   | YouTube viewers, millions | Percentage of digital video viewers |
| 2017 | 168.6 | 93.9% |
| 2018 | 229.2 | 93.5% |
| 2019 | 271.9 | 93.5% |
| 2020* | 310 | 93.8% |
Source: Various
*predicted figures.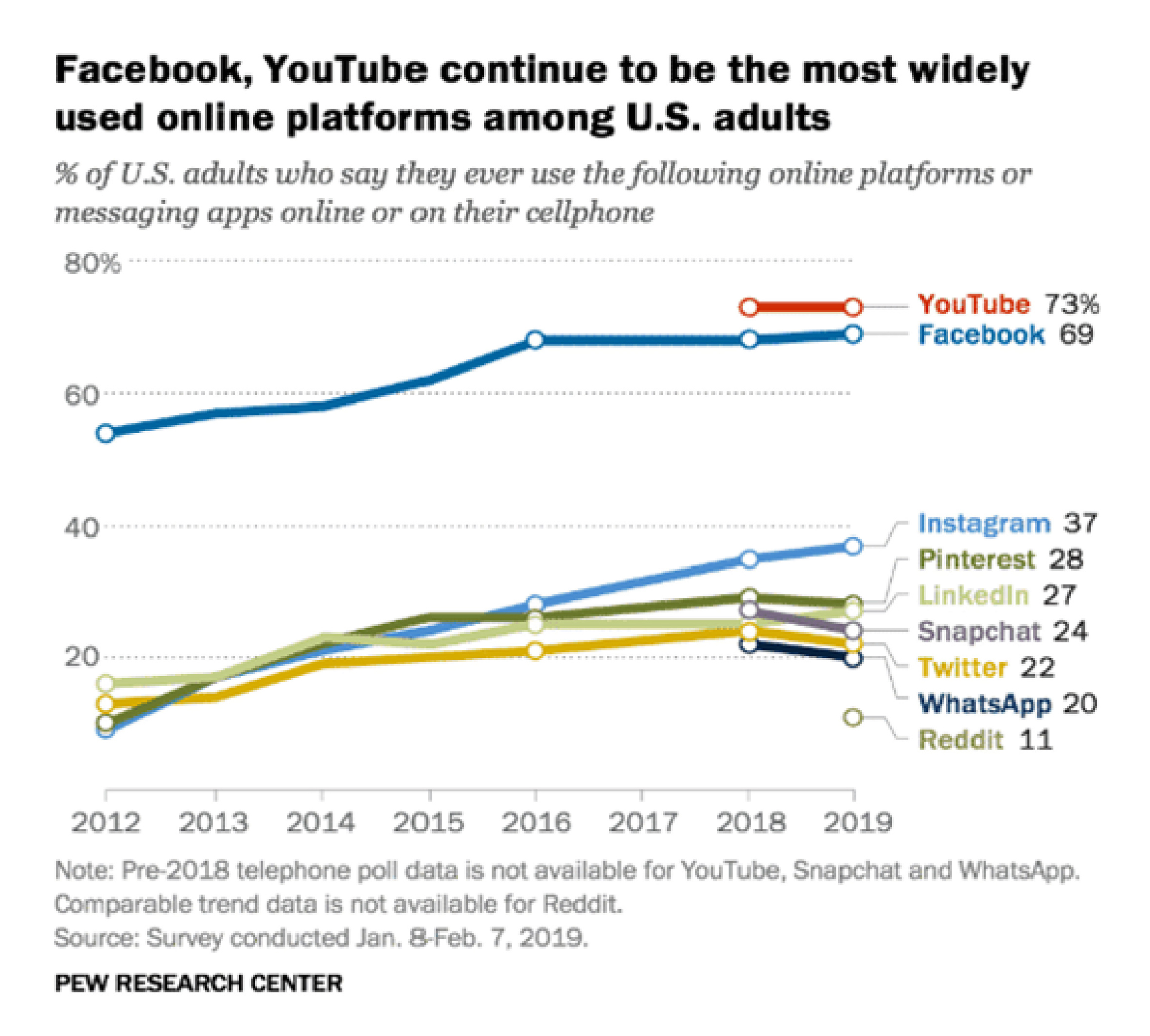 Source: Pew Research Center
YouTube Search Engine Algorithm:
While ranking a video content YouTube looks at the performance of the video:
Whether people click on a video (i.e. impressions vs views thumbnail, and title are important)
How much time people spend watching a video (watch time, or retention)
How many likes, dislikes, comments or shares a video gets (i.e. engagement rate)
How quickly a video's popularity increases or doesn't (this is called view velocity, rate of growth)
How new a video is (new videos may get extra attention in order to give them a chance to increase)
How often a channel uploads new videos
How much time people spend on the platform after watching a video (session time)
While matching the potential viewers:
Which channels and topics have they watched in the past?
What have they engaged with in the past?
How much time do they spend watching a certain video / content?
How many times has this video already been surfaced for this person?
What don't they watch?
Best time to Post on YouTube?
The generic best time to post on YouTube is mid afternoon around 12 pm to 4 pm, it gives YouTube ample time to index and deliver the videos to the right audience. It has been seen that users are more active to posting in mid afternoon as it helps to generate a good traffic for the page.During Weekday, Thursdays and Fridays are considered more favorable for posting content with posting time slot of 12 pm to 4 pm. Weekends are also favorable for posting content with slot time of 9am to 11 am.It is advisable to see the time when your followers are active to create more traction on the content posted; this will increase the video reach and generate more traffic on your page.
Process for Uploading Content:
On the right top side there is an option to upload the content.

Once you select upload video option, you get an option to drag and drop files to upload.

Once the video is uploaded, the title needs to be written for your video content. Title should be crisp containing the right keywords related to the content and it should be catchy. It should not be more than 70 characters. Having a sweet and short title helps to generate good traffic and gain more leverage over other content. It is the first impression and gain attention and tells what the video is about.

Description is the short summary describing your video so that the viewers know what the content is about and can have a set of expectations. It should contain specific keywords, repeating keywords or using complementary keywords for the same can help YouTube algorithm to have a right placement of the content. The language should always be user-friendly and easy to understand. Adding social links to the description can help connectivity of your audience and your website and other social media channel. You can even freeze the social media link to your description section. It will always auto take it when you upload a new blog from upload default setting section.


After the right content and default link you can add relevant hashtags and tags to your video for more traffic. Hashtags should be those which are trending and relevant to your content, use complementary hashtags also to reach the right audience. Tagging your company and other related content creators, influencers also help reach the larger audience.

The most important feature is studying your analytics to understand your viewers and followers. You can study the outcome of your content on the demographic part, viewer's age group, gender, traffic source, active time and subscription status and source. This helps in setting the right strategy in creating a good roadmap of your journey and also generate good quality of traffic to your page.

Following all the steps and making a right strategy pre-hand will definitely help in the longer run for your personal channel and also for the your business to boost.
Top Video Trends of 2020:
Vlogging
Live Video
360 Degree Videos
Short Video Stories
Virtual Reality
Animated Videos
Video Memes
How to earn money from YouTube:
To earn money from YouTube you need to create good content and have minimum set of subscribers to your channel as per YouTube guidelines. You need to be above 18 years of age. You have to be accepted in the YouTube partner program.There are many features to YouTube Partners Program like:
Advertising revenue: Get ad revenue from display, overlay, and video ads.
Channel Memberships: Your members make recurring monthly payments in exchange for special perks that you offer.
Merchandise shelf: Your fans can browse and buy official branded merchandise that's showcased on your watch pages.
Super Chat & Super Stickers: Your fans pay to get their messages highlighted in chat streams.
YouTube Premium Revenue: Get part of a YouTube Premium subscriber's subscription fee when they watch your content.
As per YouTube eligibility requirement to turn on monetization features: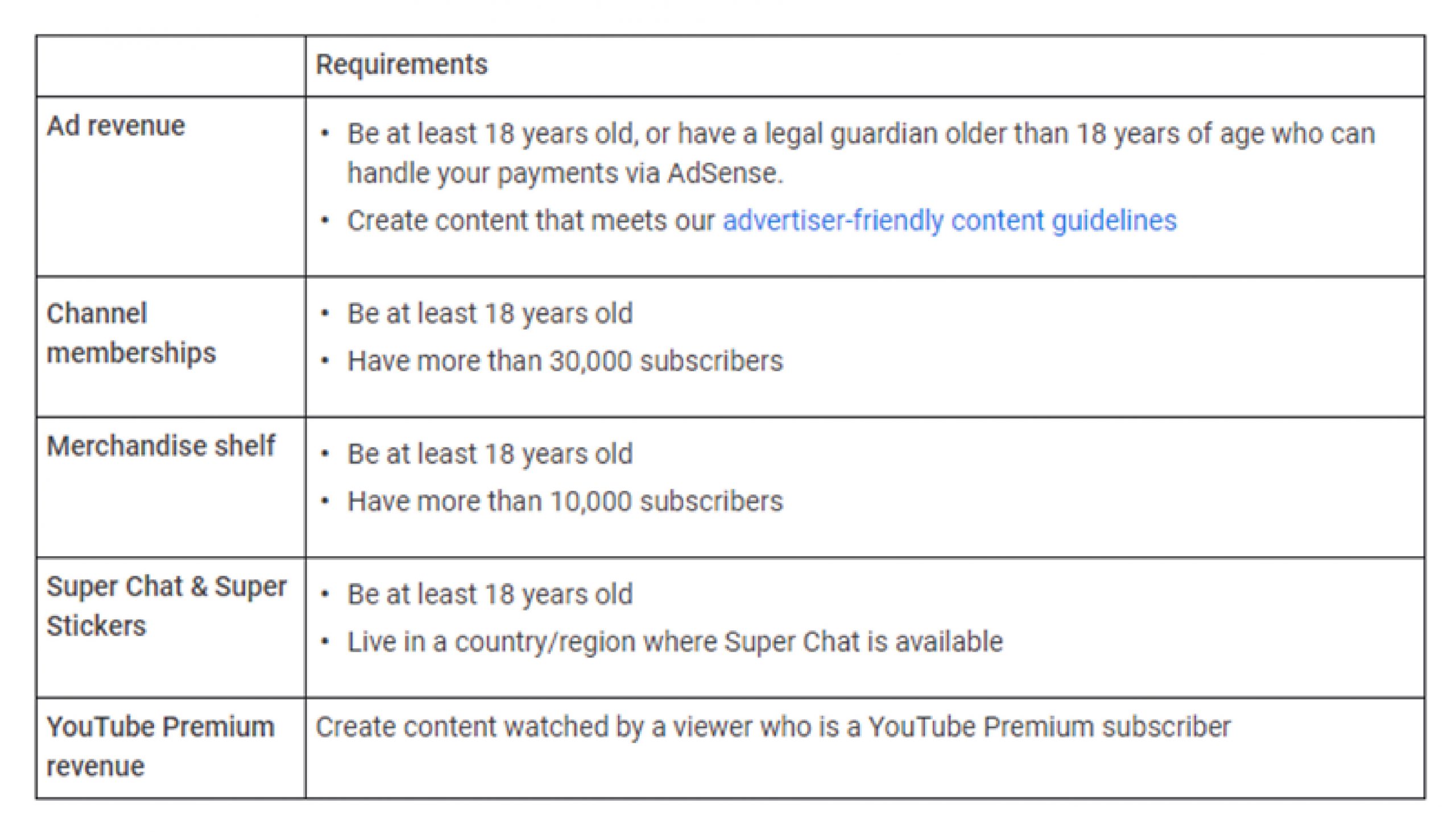 Source:
https://support.google.com/youtube/answer/72857?hl=en
Follow the tactics and suggestions listed above if you are giving YouTube Marketing a thought and you should be good to go! You might not get success in the first attempt, but do not give up. Continue doing what you love and creating content – YouTube will be your road to victory!You need to be patient for YouTube to deliver results. With the daily rise in content creators, people tend to be picky of what and who they want to follow. Give it time and practice to perfection to get the best results out of YouTube.