What is Content Marketing?
Content Marketing is a form of marketing focused on creating, publishing, and distributing content for a targeted audience online. It is often used by businesses in order to attract attention and generate leads, expand their customer base, generate or increase online sales, increase brand awareness or credibility, engage on the online community of users.
Why Actionable Content is Important?
Effective and engagingcontent is a cornerstone for your marketing plan. Content does more than just filing up your web pages, it builds confidence amongst your current & your soon to be clients.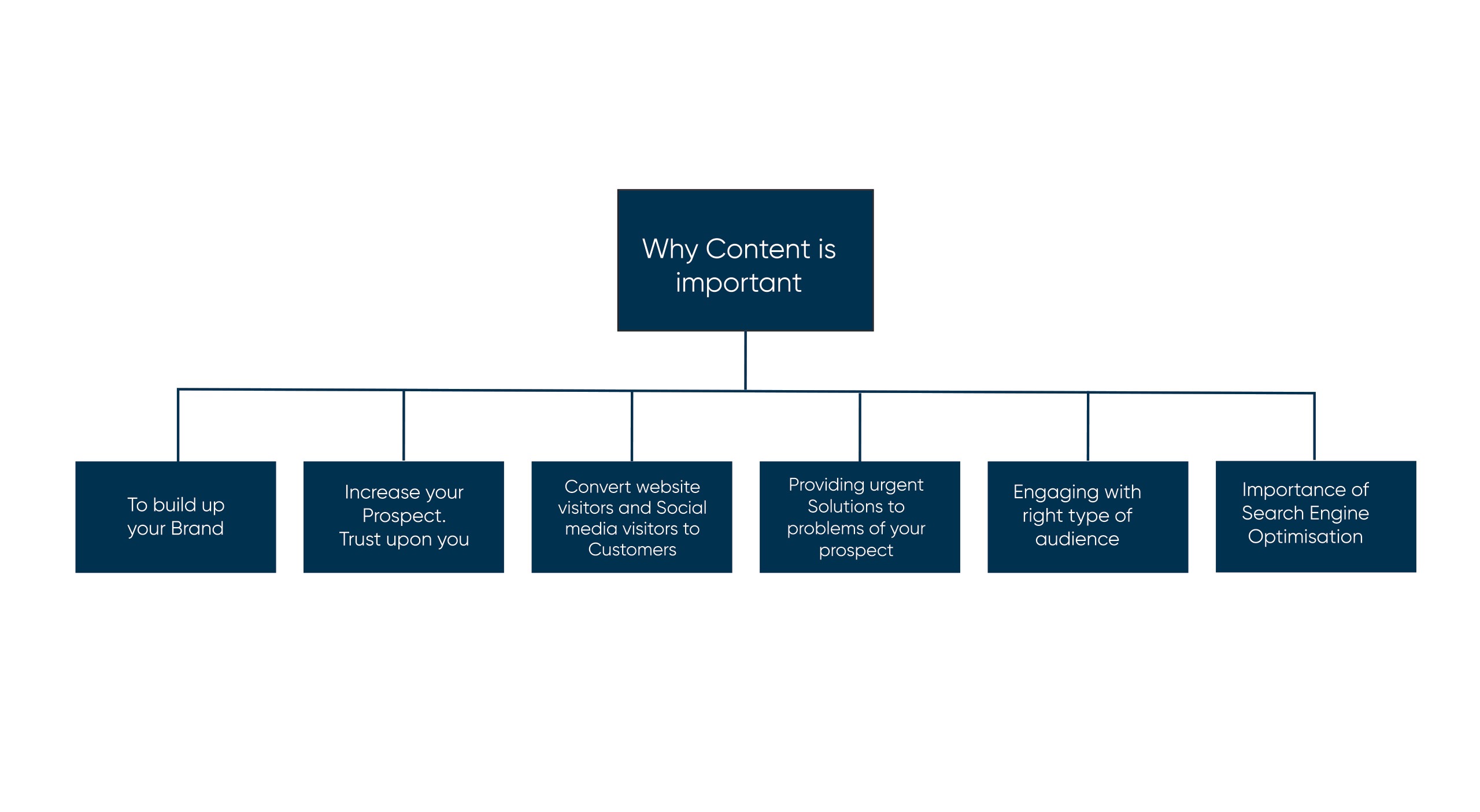 How to Get Content Ideas?
While in the process of creating actionable content there are many hurdles of what should be aneffective content or a relevant content. It's always important to be in a problem-solving frame of mind before you start brainstorming the ideas. Great observation and high-quality research are the key for being up-to-date.
Coming up with content ideas can be sourced through many ways:
Strategically bunching out the ideas on relevant topics or key services of your business.
Following Social Media Influencers and seeing what are their brand communications.
Check out your Competitors Blogs and Websites, it helps in bunching out long list of ideas.
If you have general topic in mind, start using Google Search suggestions, it helps in better research.
General Forums like Quora or Yahoo otherwise Industry Specific Forums like Your Readers Forum.
Recent Events, Product Reviews, Industry Publication's, Industry Influencers Discussion.
Topic Generator platforms like HubSpot ideas generator, Answer the Public, SlideShare.
Sign up for relevant Newsletters.
Creating a Content Calendar in 2022:
Social media content calendar is the best way to plan and organize upcoming content. It can be simple and organized as per your brand needs. It saves time by being organized and helps in churning effective content regularly. The risk of mistakes and typos is reduced. It helps in mapping down the social media strategy well, and generating higher quality content.

Setting up Goals for Social Media Posting:
Post consistently – Check how much your competitors are posting.
You can either post Blogs, Video, Reels, Images, Audio
Create a Content Calendar.
Search for the events happening nearby and keep up to day with the same. There are ways to find events in you surrounding through events like Meetup.com.
Some Powerful Secrets to make the Hustle work:
Give a lot of value that the customer should feel you are giving a lot of value.
Help your prospect solve their problems through your problem-solving skills.
Engage with your prospect emotionally to help them connect with your brand.
Provide great experience whenever engaging on Social Media.
Keep your Content high and be a cut above the rest with an efficient digital engagement.