Definition – Graphic Design Trends
To get something different than we have now, but not too different. Graphic design trends mainly interpret what's happened before, to help us try and understand and predict the future.
Why do designers follow trends?
Maybe because we're trying to fit in. The clients always ask for something "trendy n classy." They want something safe, it should look familiar & it should not provoke anyone's sentiment or bother any individual.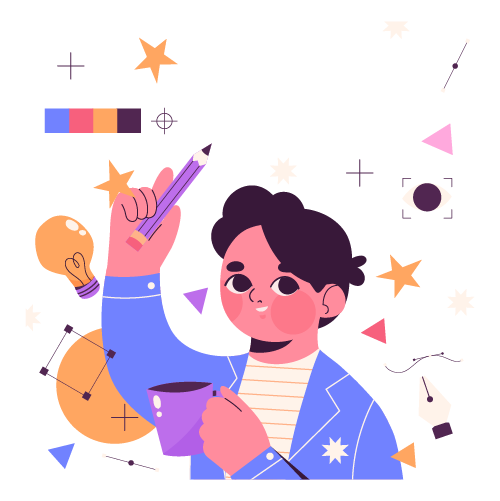 Are trends important in design?
Implementing trends is an important talent for designers to have. Great designers should not ignore design trends; they must study and understand them in order to better their work. However, some designers focus more on new trends than others.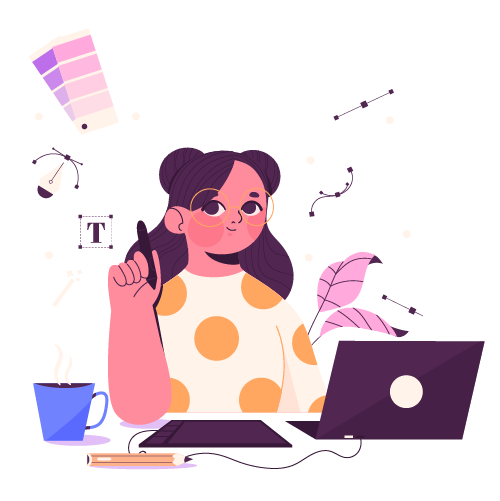 Top Graphic Design Trends (Infographics)
Graphic design trends are dynamic in nature and have evolved to a huge extent in the past few years. Here are the 12 important trends in graphic design for 2023.
Leaves, trees, and flowers, natural color palettes, these calm, beautiful, sensitive designs are pushing you to remind you what you are missing when you are forced to stay home.
Create 3D objects with photo images, illustrations and 2D designs. Adding depth and a touch of reality with innovative, imaginative techniques.

Fun and playful emoji's for all occasions from animated websites to store fronts. Grabbing attention and raising a smile.

Take the simplest forms add a touch of imaginative flair and get creative genius. The time moving forward with these stunning designs.

3D typography trend is going to be massive in the coming days. Jumping out of the page and very definitely taking the front seat. Solid typography that takes no prisoners is the way forward.
In search of simplicity, calm and solid ground, let's let the color seep out of design. Take back control, hide behind nothing and stride forth with this no-nonsense approach.
Luxury and quality, Gold has that star presence that never ever fails. Gold – 3D, highlights, textures, scratched, shiny, metallic –you name it, it will be used in the coming days
.
A sum of all the parts, it's a combination of retro look and video game and it's ultimately inspiringly cool. Simple blocks are formed together to create something much, much bigger.

Chaos design will be in trend in the coming days. As if there wasn't already enough chaos floating around our world, sit back and enjoy. The only rules are the ones that are to be broken.
Breakthrough the boundaries with optical illusion design in the coming days. Coming out of nowhere this trendy style will blow you away as well as drowsy pull you in.

Super strong presence but Simple palette & simple design.
Creative and confident, Choose the tones that represent what you stand for.

Custom cartoon illustrations work every day in every possible way Massively flexible, multiuse, multipurpose, and wildly stylish.