Cancer is an enemy that we have not been able to defeat totally. When Stephen Fry (an actor and an activist) was asked whether he thinks god exists, he said if he does then he would like to ask him in question. What was He thinking when he gave cancer to children?
It is a condition that really weakens the spirit and crushes the soul. Here are some staggering facts and figures about cancer.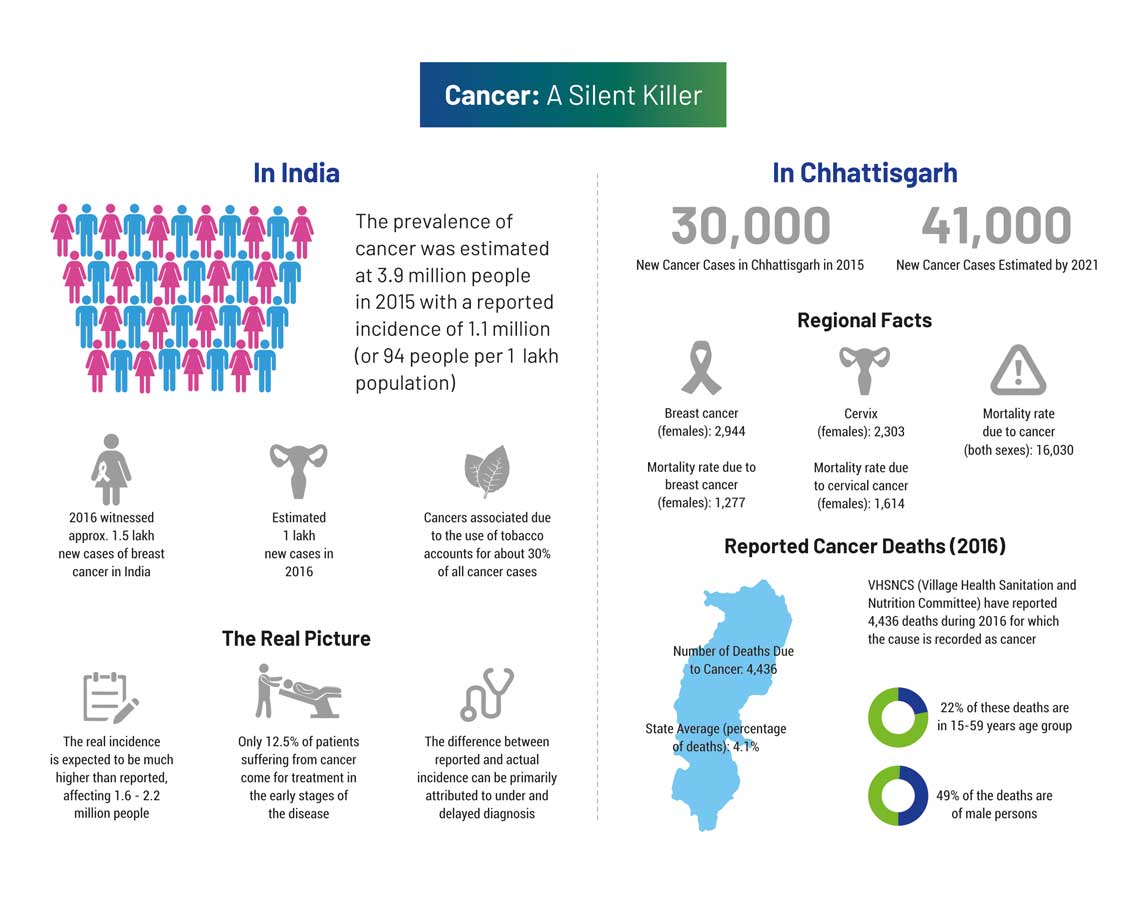 BALCO Medical Centre (BMC) is an initiative undertaken by Vedanta Medical Research Foundation (VMRF) which is a non-profit organization helmed by Bharat Aluminium Company Ltd. (BALCO). Vedanta group, a listed Fortune 500 company is aware socially and has undertaken this stellar cause to fight this peril. Understanding the need for an integrated oncology facility in the Central part of India, this initiative was promptly undertaken.
VMRF has made accessible world class, integrated oncology facilities to central India, with their new venture BMC. It is the only world class cancer facility in central India and it is truly path-breaking. BMC truly epitomizes the phrase 'Excellence need not be expensive' with affordable care. BMC is a sustainable, environment friendly hospital with integrated care right from early detection to precise diagnosis to radical treatment to regular follow up and physical and emotional rehabilitation of patients.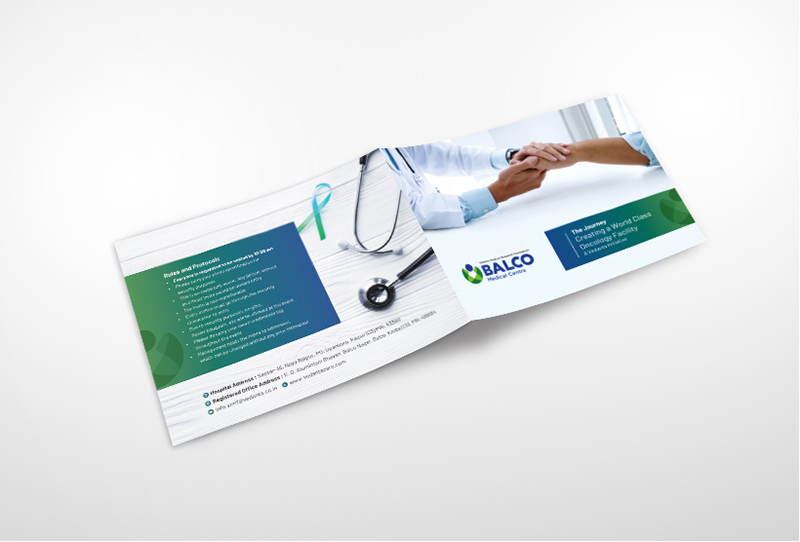 Our partnership with BMC started with designing their logo, keeping in mind their ethos. After the brand identity, the next part of the brief was to design the invite and the entire launch campaign process collateral including pre-launch teasers, newspaper advertisements and post launch design collaterals for the opening of the facility which was going to be a grand affair. The hospital was going to be inaugurated by Honourable Chief Minister of Chhattisgarh, Dr. Raman Singh. The prestigious event had to be ably and aptly represented in all the communication.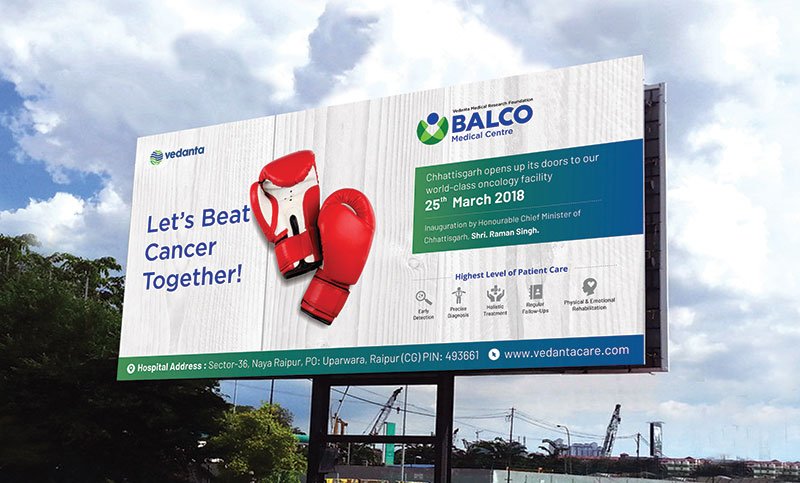 The primary idea of the communication which was to be made to the people was that cancer is something that can be cured and we at BMC are there for you to help you do the same. It is not always the death knell that it seems to be and we can fight it together! And we at 108 partnered with BMC to do our bit. Finally, it's a joy for us if our design helps a social cause. We are proud to be a part of such a socially relevant, significant and important venture undertaken by VMRF and are privileged associates of VMRF, BMC and BALCO.